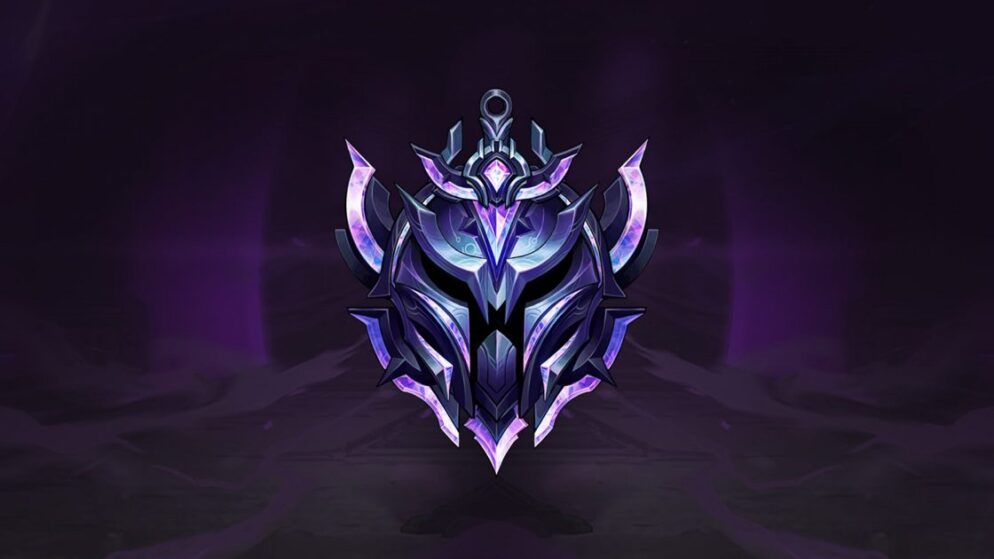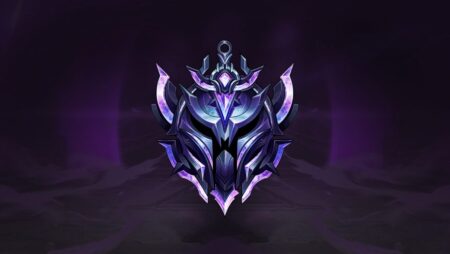 If you have ever watched a major esports tournament, you will see that all the players are dressed in their team uniforms, covered with sponsors, press, and managers. A wave of hype and emotions, when your favorite team loses or wins, can capture so much that you want to get there, on the stage. However, is it possible, and how do you even get into big esports just by playing a game? We will talk about this today.
In order not to torment, I will say the main thing: anyone who has devoted enough time to the game and found four equally enthusiastic comrades can get into a major tournament, but first things first.
Best LOL Betting Sites 2021
Bonus up to:
$160
Welcome Package
* Bet on any discipline – and get 10% cashback up to $160!
Get up to:
80 Free Spins
1 for every $1 deposit
1 Free Spin credited for every $1
deposit
. Up to 80 Free Spins valued at $0.10 each on Book.
How to get into big esports?
Let's say you are a completely new player, have never played League of Legends, and are just planning to dive into this world. No problem! The game will gradually teach you all the basics, and thousands of videos and articles will help you deal with more subtle issues.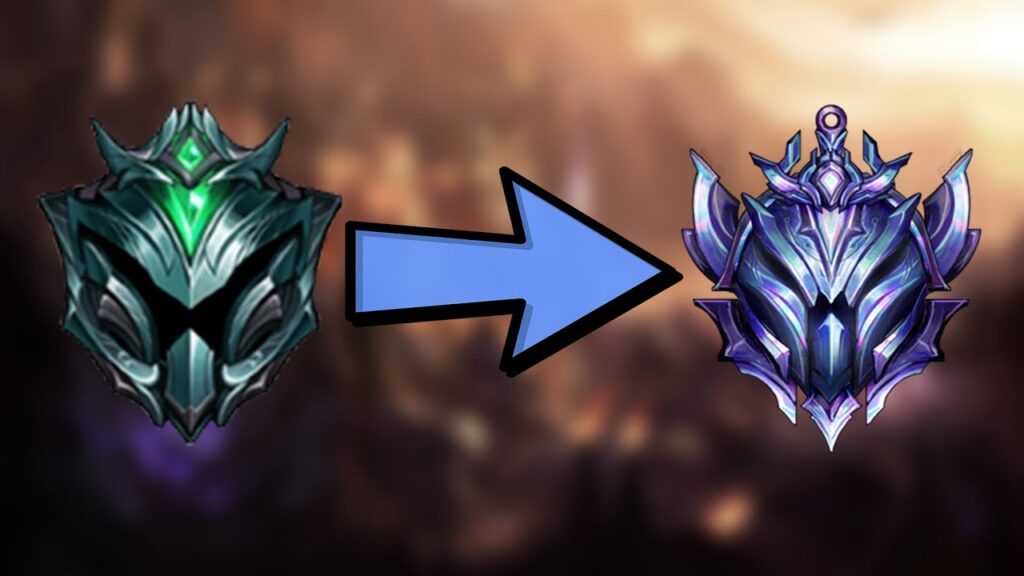 Thus, by training, unlocking new champions, and learning mechanics, you will reach level 30, which can be done in about a month, playing several matches a day.
Having received the coveted level 30, and having unlocked at least 14 champions, you will have access to a ranked game, from which you will begin your progress towards the cherished goal — a big tournament.
The system here is simple: move from league to league until you reach Diamond, from where you and your team can enter the open qualifiers.
The ranking system is generally structured as follows. There are 7 leagues, each with 5 divisions, where you will have about 50 opponents. As soon as you collect 100 league points, you will be able to move to a higher division. It works like this: three games are given, of which at least two must be won. Promotion from league to league is the same, but you have to win at least three games out of five.
How do you get league points: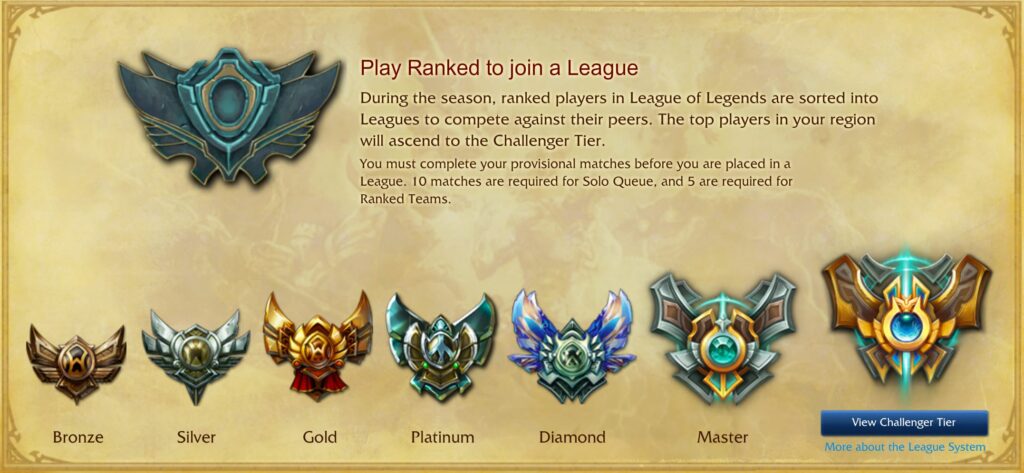 Each victory will give you small amounts of them, depending on the difficulty of the game and your hidden rating.
The system is designed in such a way as to encourage victory in difficult games and not to score points in simple ones.
The more difficult the game, the more points you get and less you lose, and vice versa, which in general creates a very enjoyable experience of moving up the rank ladder.
Another important difference between ranked games and regular games is the pick system. You can still choose champions blindly, but if you want, say, to play a support role, you can choose it ahead of time and mark your position on the map. As a longtime Dota 2 player, I can't help but applaud Riot, this is a very good approach to team building, especially when there is only a certain set of champions.
But enough dry details – let's move on to the interesting.
Having reached the fifth division of the Diamond League, the main thing opens up for you – the Championship of the Challengers League, your chance to get to the Continental League, and then to the world tournament.
The system is once again as transparent as possible: twice a year, 32 teams fight in open qualifiers to get to the final of the tournament and earn their slot in the Continental League on a par with professional teams such as Na'Vi, Team Empire, Hard Random and others. How cool is that?
Check out what a Continental League tournament looks like, and then imagine that you can get there just by playing with your friends! To qualify for the Challenger League, you need to meet three conditions: 100% of the team's players must have a rating of at least Diamond V on the RU server and be at least 16 years old, and at least 60% must be citizens of the CIS countries.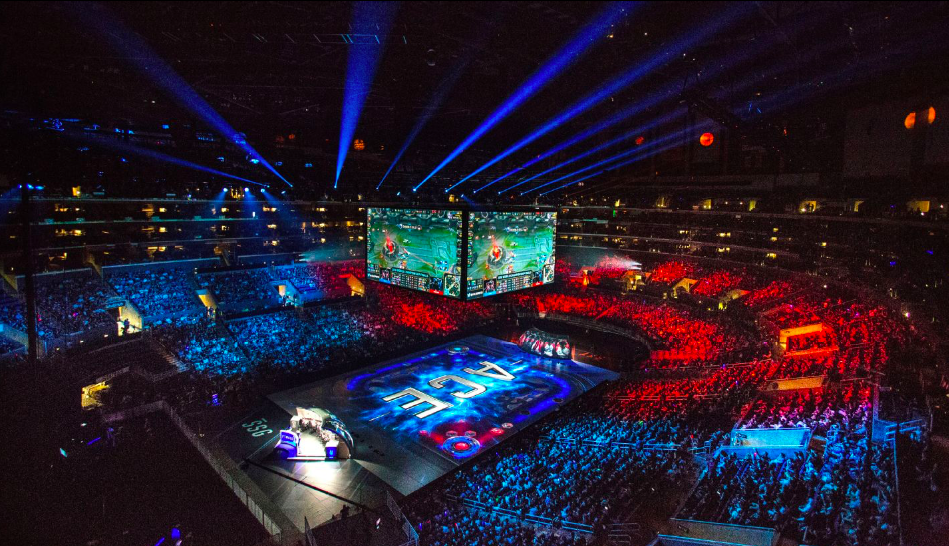 How to get into big esports?
All this is good and interesting, but what can simple lone players do? In this case, it is worth trying to reach the Challenger rank, which will most likely pay enough attention to you to select a permanent team. Cases, when even a professional organization took a lone player from among the Contenders, have happened more than once.
One way or another – you got into the Challenger League, where next? Here the road to the big arena is very short: go through the open qualifiers, win the grand final and that's it! You are in the Continental League, from where there is a direct road to the Wild Card tournament, where it is already a stone's throw to the World Championship.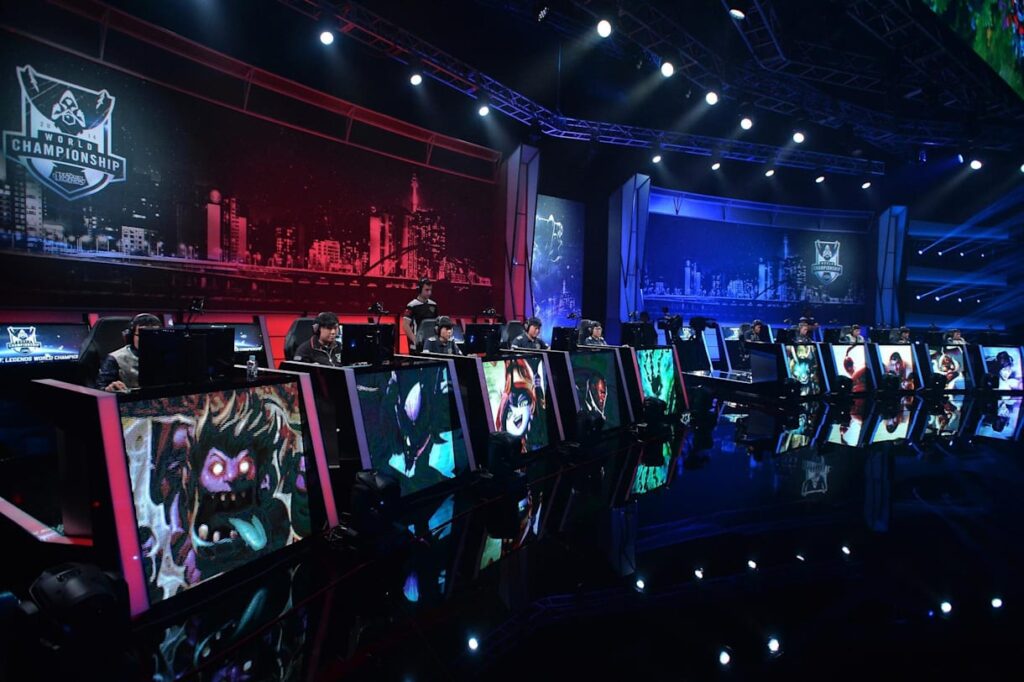 Just imagine, from beginner to professional player on the stage of a huge tournament – only 5 ranked leagues and a lot of hard training. It is difficult to find a more direct and transparent system. In addition, there are University Battles in the CIS, which give even more chances to play in front of a huge audience.
Of course, winning the tournament is not easy, it will require a lot of effort and excellent teamwork from you, but the main thing is that League of Legends does not pose any obstacles and from year to year tries to make the path to a professional player's career as transparent as is it even possible.