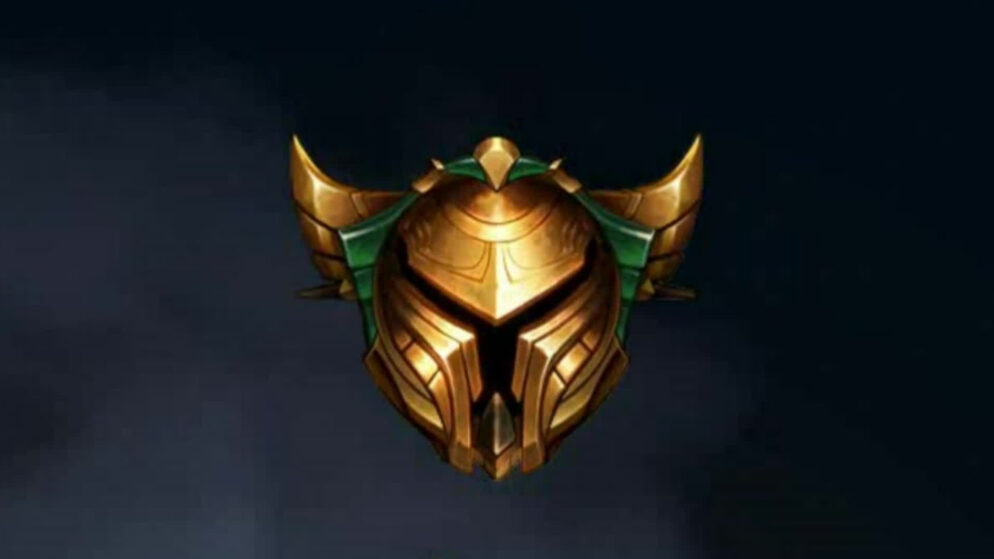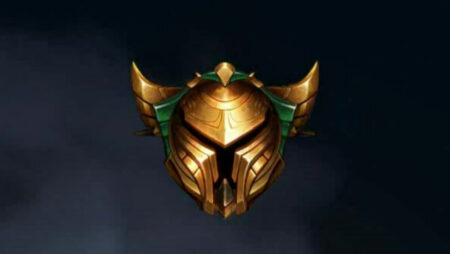 The ranking system in League of Legends consists of several ranks, which are also divided into four divisions (with the exception of the three highest ranks). There are currently nine different ranks:
Iron;
Bronze;
Silver;
Gold;
Platinum;
Diamond;
Master;
Grandmaster;
Challenger.
Each rank has its own armor emblem, which you can even upgrade during the season with the so-called splits – more on that later.
In order to get from one division to the next higher or to move up from one rank to the next higher, you have to collect so-called League Points (LP). You can find out how this works and how many of them you need in the next section.

LoL Promotion and Relegation
To get promoted from your current division to the higher one you need exactly 100 LP. How much LP you get per victory or lose per defeat depends on the so-called hidden Matchmaking Rating (MMR).
The non-visible MMR is intended, among other things, to ensure that professional players do not stay too long in the lower ranks and make the game hell for beginners there. Depending on the MMR and balance of a match, you can lose or win between -20 and +30 League Points.
If you have collected 100 or more LPs in your division, you will move up to the next higher one. Points that exceed the threshold of 100 will be credited directly to you in the new division. If you are even in Division I in your rank and crack the 100 point mark, you qualify for promotion to the next higher rank.
To do this, you have to complete the so-called Promotion Series beforehand. This consists of five consecutive matches, of which you must win at least three. If you win three or more, you start after the fifth game in the new rank in the fourth division with 0 LP.

If you only win two or fewer matches, you will stay in the first division of your current rank. In addition, the difference in LP that you theoretically would have lost during the five matches will be deducted from your account. For the next promotion series, you have to reach 100 or more LP again.
In League of Legends, you can not only move up ranks but also move down. If you lose too many games and your LP drops to 0 or less, you will move down a division or even lose a complete rank if you were previously in division IV of a rank. In the new division, you then start with 75 LP, so you have the opportunity to move up again relatively quickly.
LoL Seasons
In which league you start in a new LoL season, depends on your LoL rank of the last season. At the beginning of each new season you will receive a so-called Provisional Rank.
After your first ranked match, your provisional rank will be shown to you, but only after ten ranked matches have been completed this will be converted into the fixed rank and also shown to other players.
During this period you can only improve your rank , LP will not be deducted if you lose. If you've never played League of Legends before or if you've made a new account, you'll start in one of the divisions in bronze.
League of Legends ranks: Promotion Bonuses, Protection Against Relegation, Activity Rating
In addition to the LP system, there are also a few mechanics in League of Legends that make it easier for you to climb up in the lower ranks and make it more difficult for you in the upper ranks. Let's get into these briefly.
Promo Helper: The so-called Promo Helper is a mechanism that should help you to move up to a higher rank the next time you try a failed Promotion Series. If you lose in a Promotion Series, the Promo Helper will immediately evaluate a game as a victory when you reach the next Promotion Series. So you only have to get two wins in qualifying instead of three. If you fail several times in a row in the Promotion Series, the Promo Helper will even give you two victories for the next time. The Promo Helper is only available up to Silver I rank; you have to make the jump from Gold I to Platinum IV on your own.
Tier-loss Protection: Tier-loss protection is a kind of puppy protection that you get after advancing to a higher LoL rank. Immediately after promotion, you cannot fall below 0 LP in your first ten games (only three games from the master rank), no matter how often you lose. This should allow you to get used to the new skill level first. If your LP falls below zero at some point after the tenth match, you will be relegated. Depending on how often the Tier-Loss Protection has saved you from relegation, you start in the lower tier with either 25 or 75 LP.<li>
<li>Activity Scoring: To ensure active competition, players of Diamond rank and above must play regularly to maintain their current rank. If you don't play ranked games for a longer period of time, LP will be deducted from you on a regular basis. However, players in the higher ranks can build up a small buffer of matches so that they do not have to play every day. The exact number of games required and the loss of LPs can be found on the official LoL website.