GGBet is one of the best esports betting sites that is incredibly popular among fans of Counter-Strike, Dota, League of Legends, and other e-sports. It stands out from the competition thanks to its high odds, a huge variety of events, and free live sports streaming. By the end of reading this review, you will know everything about e-sports and how you can bet on it at GGBet.
Pros
Simple and pleasing interface.
Promotional deals easily found.
Quick transactions.
Cons
More unlimited time bonuses could be offered.
Site rules split between pages.
Currency and language varieties limited.
Live Betting
In e-sports, the events run differently than in classic sports such as tennis or football. This is particularly important for live bets. GGBet offers numerous events that you can watch via live stream, which ensures a lot of fun and action. In addition, players can immediately react to changes in the game.

The live stream can be used free of charge. Moreover, you can watch most of the events without registering. The selection of gambling options is truly outstanding. Fans of e-sports will definitely get their money's worth here. In order to have an even better overview, a live calendar with the current events would be desirable.
Types of Bets Offered at GGBet
The following types of bets are available at GGBet:
Single bet. It is a single bet where the result of the competition is selected. If the prediction is correct, the amount is multiplied by the specified odds.
Combined bet. It is a simultaneous prediction for 2 or more independent games. Payment is made when the player has correctly predicted all the results while multiplying the quotes among themselves.
System bet. It contains 2 or more stakes of the same size from a fixed set of outcomes and is characterized by the same rate for each system, with the total number of outcomes indicated.
Conditional bet. It is a chain made up of ordinary, combined, or system stakes. The customer only pays the majority of the bet and the money for the remainder of the wagers is taken from the profit of the first part. If you lose the first part, the rest will automatically lose as well.
How to Place a Bet at GGBet
It's easy to bet on e-sports at GGBet. To do this, you just need to select the required event in the line, click on the coupon, enter the amount of the bet and click on "Bet". Here are the instructions in more detail:
Log into your account and make a deposit.
Find a suitable bet. To do this, select the type of sport, competition, and schedule. Alternatively, you can also use the search function.
The two-way and three-way stakes are listed for each event on the overview pages. If you're looking for a different bet, tap the total number of stakes available. Then all will be displayed.
Finally, choose your favorite bet. To do this, click on the corresponding odds field. The slip opens automatically with your chosen bet. Determine the desired stake in the slip and then place your bet by clicking on the "Place bet" button.
Esports That You Can Bet on at GGBet
You can see the biggest strength of the bookie as soon as you visit their website. It's clear as day that GG Bet specializes in e-sports. Nobody can compete with them in this field. Moreover, their selection is not limited to one or two games, as you can choose from up to 15 different e-sports. Some of the most popular ones are:
You can watch and bet on all of these e-sports as soon as you register at GG Bet and make your first deposit.
All events that take place in the e-sports world are displayed on the site: the main championships of the season, major and minor tournaments, qualifying and training matches. At the same time, all e-sports disciplines are listed on the left, the number next to it shows the number of matches in each of them.
The section with current events shows all upcoming matches, including those that are currently being broadcast. Outrights are important tournaments with a table of participants and their achievements, information about the tournaments. There is also a section that shows all of the latest results. It will be the starting point for players who know how to use this information to make predictions. This will increase the likelihood of accurate esports betting.
The Most Popular Esports Tournaments
With GGBet offering such extensive coverage of this relatively new form of betting, as you would expect, there is a lot to consider. These are markets for the most popular e-sports leagues. Note that these leagues take place year-round, but there are also major competitions that need to be mentioned:
The International
This is the largest event on the entire e-sports calendar and usually takes place at the end of August each year. This is actually the World Cup for Dota 2, which is a separate event from the regular leagues that include this game. With over $ 30 million in prize money over the past few years, it's always a fun event and GG Bet is really increasing the bonuses this time of year too.

Fortnite World Cup
As you might have guessed from the title, this event allows the best Fortnite players to come together to compete for the greatest crown of all. Usually, this event takes place in July in the city that never sleeps – New York. Similar to The International, the prize pool here can exceed $ 30 million, and the individual winner can get away with a cool $ 3 million.

Intel Extreme Masters
Unlike the previous two competitions, the Intel Extreme Masters doesn't just focus on one event. Instead, it consists of high-profile competitions for some of the biggest e-sports in the world – namely Fortnite, Dota 2, and Counter-Strike: Global Offensive. The prize money is still in the millions and the event usually takes place in February of each year.

Bonuses and Promotions
GGbet offers its players a wide range of bonuses:
Bonus code for first or subsequent deposits;
Welcome bonus;
Cashback (full or partial return of a lost bet on games in the "Classic" section);
Actions (raffle among active players and invitations to important tournaments in CS: GO and DOTA2 with the participation of top teams).
The bookie regularly updates its loyalty program and adapts it to the calendar of the most important offline competitions in Counter-Strike and DOTA2. So the most generous promotional code bonuses could be earned during The International or at Premier and Major events.

How to Register at GGBet
To place wagers on e-sports, you have to first register and go through the identification procedure. However, not all of the countries are eligible for registration. You can check the full list of the prohibited countries in the general rules of the bookie.
As for the rest of the players, everything is quite simple – you can register via email or using one of your social media accounts. Follow these simple instructions:
Log in to your account;
Select the desired language at the top right-hand corner of your screen;
Click on the "Register" button;
Enter all necessary personal information, such as your name, date of birth, address, and email address;
Confirm that you are at least 18 years of age;
Tap on the "Finish registration" button.
After checking your registration form, GGBet will send a letter to the specified email address with detailed instructions for the verification procedure. You will then need to pass ID verification before you can start making stakes.
Deposit and Withdrawal Options
In order to start placing wagers at GGBet, you must first have a credit balance on your account. After registering, you can make your first deposit immediately. You can choose from various reputable payment providers, such as Visa, MasterCard, Neteller, Skrill, bank transfer, and so on.
good thing is that there are no fees charged for transactions. However, some payment providers may charge additional costs due to currency conversion.
You can find out whether there are any additional fees due to the currency conversion by contacting your credit card provider. If that's the case, you can use electronic wallets as an alternative.
The minimum withdrawal amount is $1. It usually takes 2 days to withdraw the amount up to $300. For amounts ranging from $300 to $2,000, the processing time is up to 5 days. And it can take up to a month to withdraw $2,000 and more.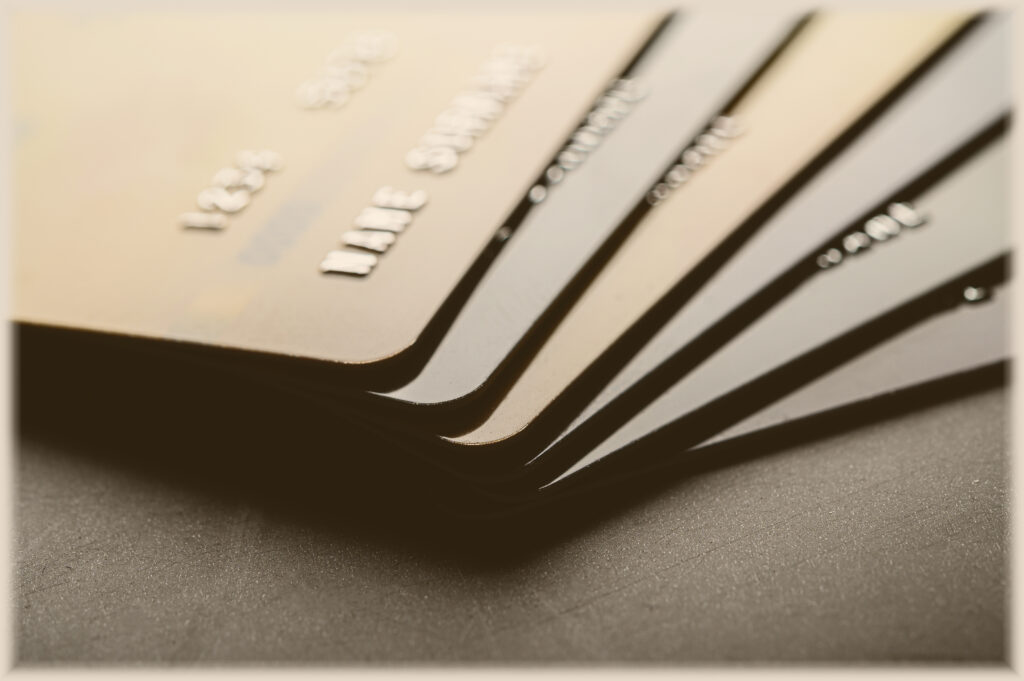 Mobile App
Being one of the leading bookmakers, GGBet has its own app in addition to a mobile-optimized website. The app itself does not differ in appearance from the version presented to desktop users.
It can be downloaded very easily and free of charge – either from the App Store for iOS customers or from the Google Play Store for Android users.
Using the mobile app, you can:
Register;
Make a deposit or withdraw funds;
Place wagers on sports and e-sports;
Watch live streams;
View game statistics.
Customer Support
In case any questions arise during your stay at GGBet, you can get in touch with customer support via email or phone, or online chat. If you decide to use the telephone hotline, you may incur additional costs. On the other hand, the request via email address is free of charge.
The same applies to the modified FAQ area. It is available to you in the footer via a shortcut and answers the most important questions about online betting, the bookmaker, and informs you about guidelines and rules.
Safety and Security
GGBet is as secure as it gets. This bookmaker is based in Cyprus and is licensed by the Malta Gaming Authority, which can certainly be considered as an advantage because EU-licensed bookmakers are highly recommended.
GGBet also has the "McAfee Secure" seal, meaning that the bookie does its best to constantly check the website for viruses and any kind of malicious software.
Frequently Asked Questions
Is GGBet legal in Canada?
Sure. GGBet is 100% legal in Canada, meaning that you can play it safely.
Where is GGBet located?
GGBet is a bookmaker that is registered in the Republic of Cyprus
Does GGBet have a mobile app?
Yes, GGBet has a dedicated mobile app that works perfectly on all mobile devices.
Does GGBet offer live streaming?
Just like any reputable bookmaker, GGBet allows you to watch both sports and e-sports live.
Is GGBet legitimate?
There are very few bookies that are as trustworthy as GGBet. Not only is it licensed by the Malta Gaming Authority, but it also makes sure that all of the players' information is kept safe.