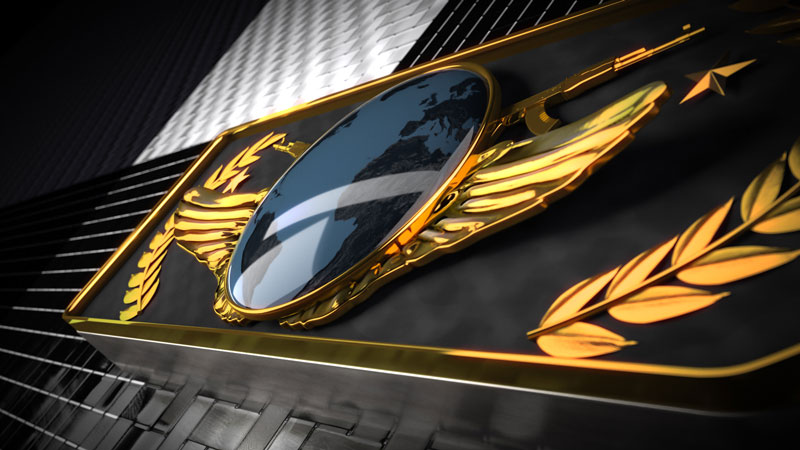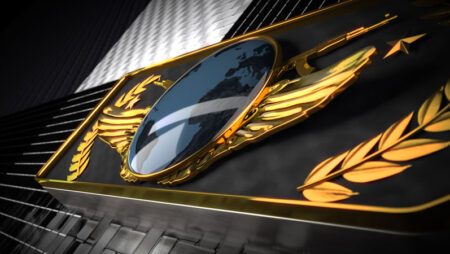 Counter-Strike Global Offensive is an extremely popular eSports game that has gained wide popularity among people. If you are one of the fans of this game, and you want to break through to the competitive level, then within the framework of this material you can familiarize yourself with all the necessary information about the CS: GO ranking.
Best CS:GO Betting Sites 2021
Bonus up to:
$160
Welcome Package
* Bet on any discipline – and get 10% cashback up to $160!
Get up to:
80 Free Spins
1 for every $1 deposit
1 Free Spin credited for every $1
deposit
. Up to 80 Free Spins valued at $0.10 each on Book.
How does the ranking system work?
It should be noted right away that the ranking system in CS: GO is built quite strange, especially if you have been playing it for a certain time. Before you understand the specifics of determining the ranks, you need to understand what each of them represents. After each competitive CS: GO game, the user gains or loses special points that are only visible to the system. At the same time, these points are influenced not only by the fact of a player's victory or defeat, but also the actions that he performs on the map.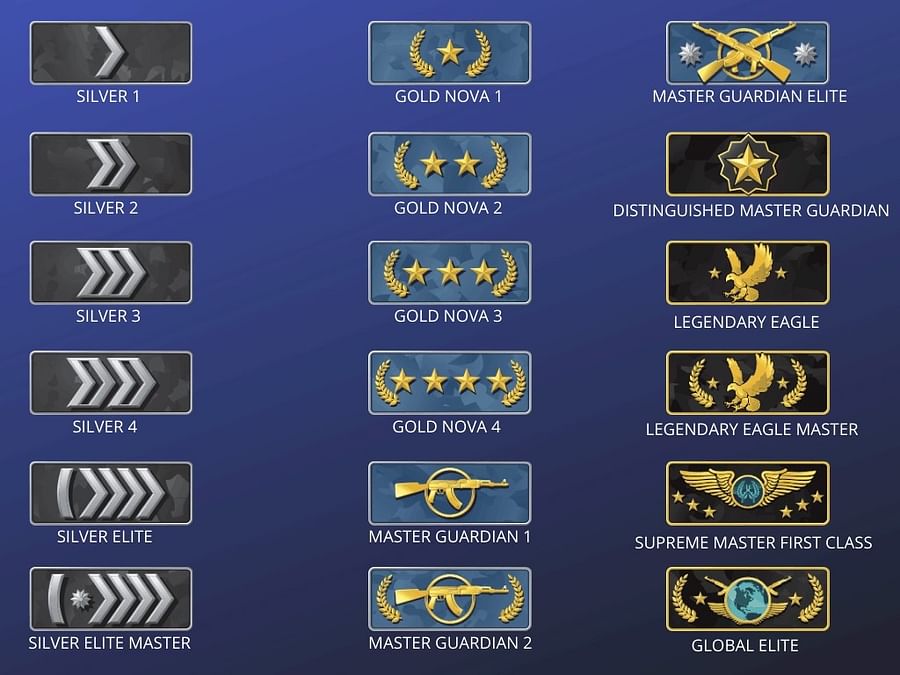 Most beginners have ratings ranging from Silver 3 to Gold Nova 2. These are the ranks that reflect the skills and knowledge of beginners. In order for their acquaintance with the game to take place in the most pleasant and mild form, players with similar skills will act as their rivals, for which a rating system is needed. It will evaluate all your playing skills, on the basis of which it will select rivals that are approximately equal to you, so that you have the same chances of winning.

To increase your own rating, you will have to improve your game in many components, namely: knowledge of the map, shooting, moving around the map, using grenades. If you regularly work on these skills, then pretty soon you will be able to raise your rating.
Detailed description of ranks
After you have read the list of ranks, let's take a closer look at each of them.
Silver
You don't really have any playing skills, you are a beginner who is just learning the basic aspects of the game.
It is extremely easy to get this rank, you do not need to hone any skills, it will be enough just to go to the server.
To advance further, you will have to work on your own shooting, using grenades and moving around the map. Especially for training, there are special servers that allow you to hone these skills.
Moreover, by regularly visiting such servers, you can extremely quickly improve your gaming skills in order to increase your rank.
Gold nova
Since you received this title, it means that you managed to spend a lot of time in the game and are good at it. You are already quite good at shooting and understanding the cards, however, you will have to seriously improve your game to get to the professional level.
Start thinking more about your opponent's weaknesses, start shooting even more accurately, and soon your results will be even better.

According to available statistics, about 30% of players are in these titles. To get out of here, you will have to seriously work on yourself.
Master guardian
At these titles, the player becomes truly qualified. Here you will be faced with many strong players who shoot great but may have some positioning or feel issues.
At the same time, such players are extremely experienced, since they have already spent about 2-3 thousand hours in the game. Here you just need to hone your skills further in order to reach the top.

The remaining titles do not deserve such attention, since the players there are already strong and qualified enough, and they only lack some little things to become real professionals.
How the ranking system works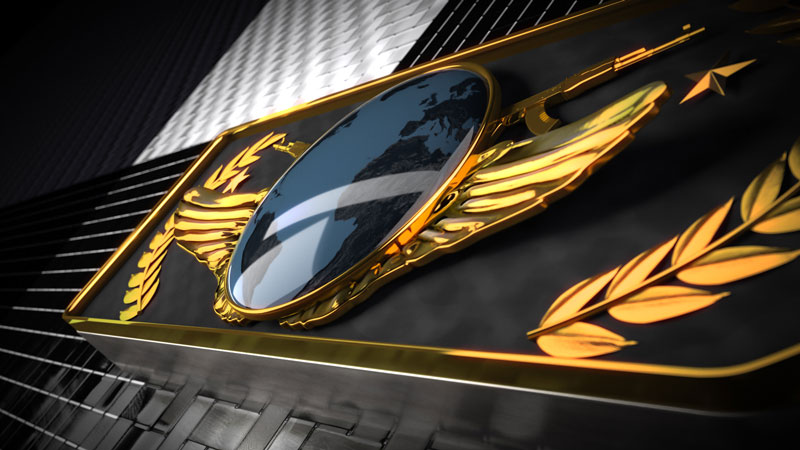 The main difficulty of the CS: GO ranking system is that, unlike other Valve games, such as Dota 2, here players cannot see the specific value of their rating, since it is hidden from players who only have access to the title. However, with each game, depending on wins or losses, your hidden rank goes up or down. After you reach a certain numerical value, your rank will be promoted or demoted. It is important to remember that in CS: GO, the ranking system additionally takes into account how you play, namely your game statistics, which also determines the final rank.
Tips to improve the game
Try to:
Improve your game. Of course, this is not as easy as it sounds, but you can see significant results pretty soon if you devote to training 4-5 days a week. At the same time, select special servers for preparation.
Find good allies. It is much easier to raise the rating together, because if you can find worthy allies, then your ascent through the rank system will be much greater. Plus, you will have a communication advantage over 5 random players on the opposing team.
Specialize in one role. Don't constantly change your preferred weapon and role. If you are a sniper, then continue to train your sniper rifle based on the recordings of professional players' games. Learn all the intricacies of the game with this type of weapon, especially the placement on the map and accurate hitting the target. So you can become truly deadly in a particular role.