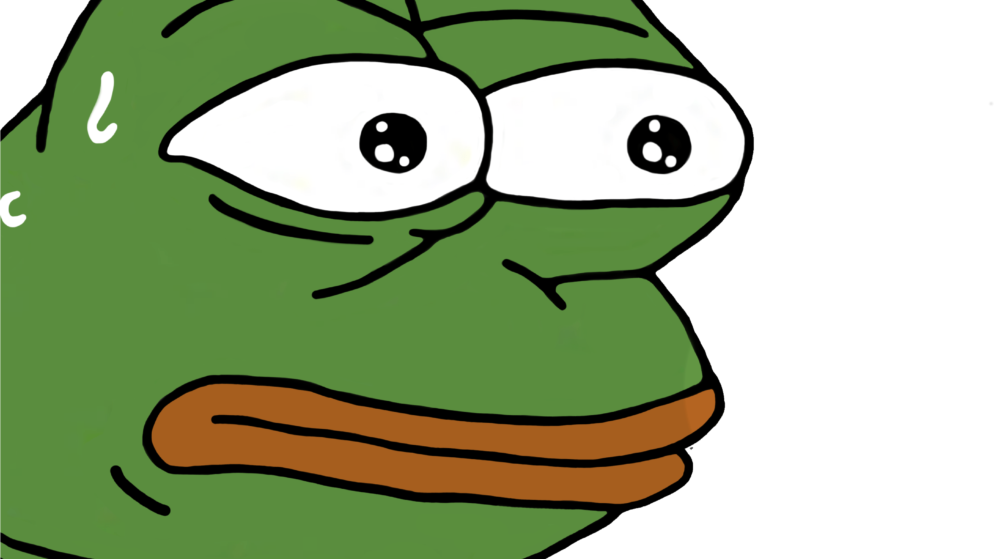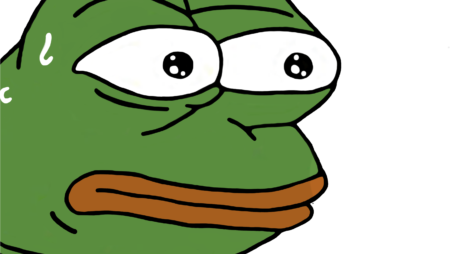 Monkas – the green sweating frog with big eyes is one of the most popular emote on Twitch. It originates from the meme frog – Pepe. It is used widely on this platform and can be found on great many streams: gaming, IRL and others. The using of the meme has no limits. Of course, the frog became popular all over the internet (especially on social media sites), but on Twitch it got some features. The Monkas, perhaps, the most well-known on Twitch. It's a big chance to face Monkas emote while watching streams, especially on channels dedicated to games.
The expression of the frog's face is tense and we see drops of sweat run down the head. Pepe looks like it is full of anxiety and confusion. So, it is evidently, that the image is used mostly at moments of tension and anxiety in a game. For example, when a streamer plays in horror games, viewers send these emotes to chat, expressing their stress and worry. Also people use it to react on something streamer said or did. Audience loves to express their feelings with this emote. Besides, Monkas can be used in sarcastically manner, for example, whin a streamer performes some especially easy action.
Best Streamers Betting Sites 2021
Bonus up to:
$160
Welcome Package
* Bet on any discipline – and get 10% cashback up to $160!
Get up to:
80 Free Spins
1 for every $1 deposit
1 Free Spin credited for every $1
deposit
. Up to 80 Free Spins valued at $0.10 each on Book.
The name of the emote
It widely spread along with other Pepe emotes. Unlike other frog's faces, that are named according to what they represent, this one has its real name. There is a version that one subscriber under the name MonkaSenpai started to use it. Then the emote was accepted and named after this user.
Versions of Monkas
Moreover, Monkas has some variations for expressing other feelings: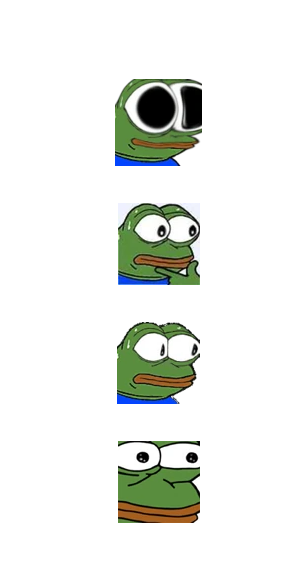 MonkaEyes – cropped version of the picture – just the eyes of Monkas;
MonkaGIGA – Monkas with big eyes;
MonkaThink – Monkas face with a hand against the chin to show it's thinking;
MonkaOmega – the frog with enormously bulging eyes;
MonkaW – a zoomed version of the ordinary Monkas;
MonkaHmm – Monkas with squinted eyes and hands together. It looks like thinking or planning something.
Pepe the frog
Certainly, the vast majority of internet users know the famous frog face.
This character has become incredibly popular on the Internet and is used by millions of people on various Internet services to express diversity of emotions: from negative to positive.
Over the years of using this meme, many variations have been created for different situations. This frog has become a cult in the Internet, has not lost popularity for many years and still becomes the favorite picture of internet users. It has hands, legs and a face similar to human's. Sometimes it is depicted wearing a blue shirt. It was even given a name – Pepe.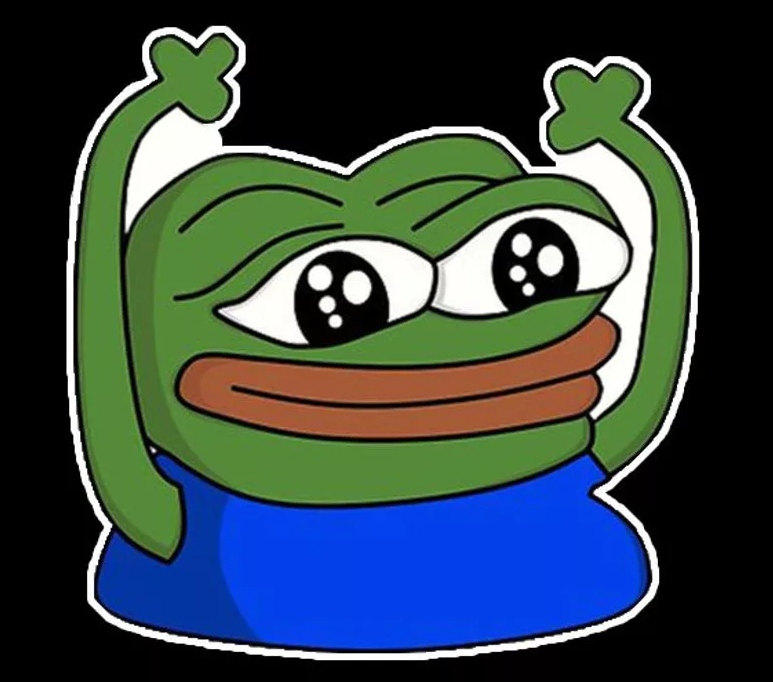 How it was originated
First time the famous Pepe frog appeared in 2005 in the comic book called Boy's Club. The frog said then: «feels good man». So, the frog originally in memes illustrated with the inscription: «feels good man». The meme reflected positive feelings and associated with them only. In 2009 the version with disappointed Pepe, saying: «feels bad man», started to be used at 4chan and different forums. It spread widely over the internet and many other versions were created since then. There are smiling, sad, screaming Pepe.
By 2015, this meme has become one of the most popular. It got profiles in such social media as Instagram or Facebook. Even Donald Trump used Pepe during his election campaign in 2016: it was a picture of him in the form of Pepe. Pictures of the frog were taken out of context and almost everyone who used it didn't know the comic where it was depicted the first time. One time Pepe even got in trouble. A racist community started to use it. After that, the author of the meme expressed frustration at the situation and said that he didn't participated in creation of this. In 6 may 2017 the comic with dead Pepe at its funeral was released. The character was killed by its creator. But it didn't kill the popularity of the meme. Pepe frog became especially used on Twitch platform, where users love it the most.