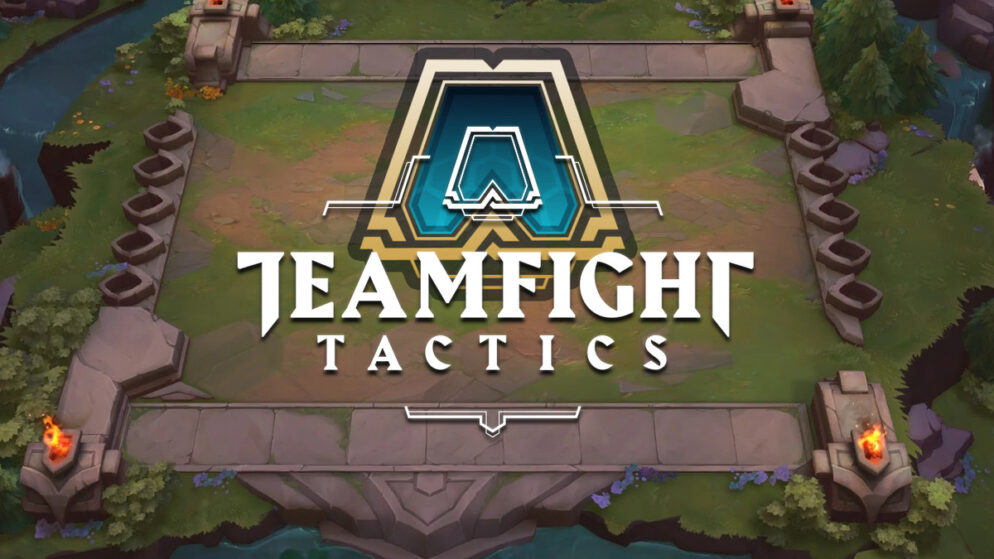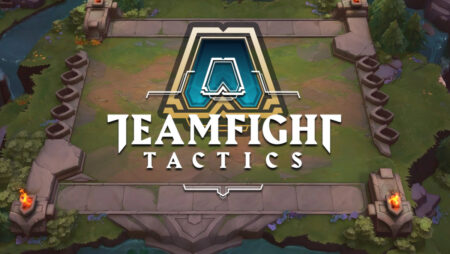 Since the release of the new Teamfight Tactics mode for League of Legends by Riot Games developers, fans have been calling for a mobile version. And now, with the release of the Galaxy update, it is finally available for download through the Google Play Store and Apple iTunes. Here's a shortlist of tips for newbies and those looking to get back to the game on mobile. Let's figure it out.
Best League of Legends Betting Sites 2021
Bonus up to:
$160
Welcome Package
* Bet on any discipline – and get 10% cashback up to $160!
Get up to:
80 Free Spins
1 for every $1 deposit
1 Free Spin credited for every $1
deposit
. Up to 80 Free Spins valued at $0.10 each on Book.
1. Choose the right champions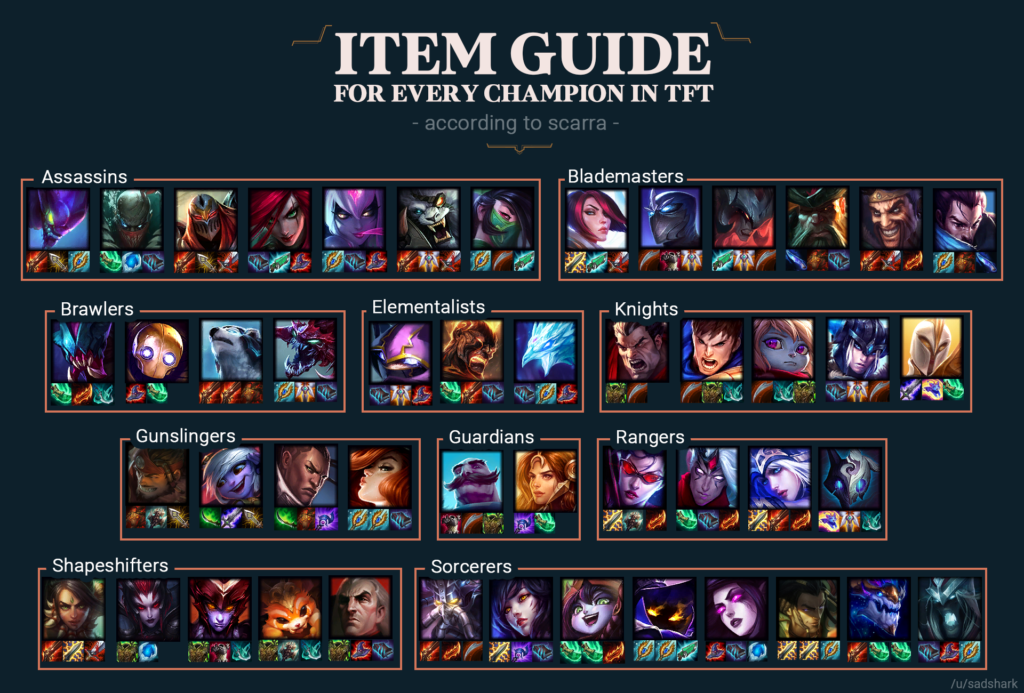 The mobile version of TFT has a handy guide that will immediately help you understand the basic mechanics of the game, but in general, this is what the core of the game looks like. There is a large playing field on which your champions and enemy champions are fighting, each of the players has a "bench" where the player removes interesting or so far weak heroes that are not needed now but can nevertheless help in the further game. Each round in the store, the player can purchase one or more champions, depending on the amount of gold in his bank, choosing from the 5 offered. Gold can be spent not only on heroes but also on replacing heroes in the store for 2 gold.
2. Keep track of your money
You start with very little gold, each player has the same basic income. Gold is accumulated from the player every round: the number of gold received depends on the number of victories or defeats in a row, as well as on the total amount of money in the bank at the end of the round, for example, if at the end of the round there are 40+ coins in the bank, then in the next round the player will receive 4 additional coins.
3. Positioning is important
Positioning in TFT is one of the hardest things to do. Sometimes, even moving one champion to a different location on the field can completely change the outcome of a battle.
You have to adapt in every game, and sometimes in every round. General advice for positioning – units with a large supply of health are better placed on the front line, while units with low health, but a strong attack are better placed on the distant lines. Pay attention to your attack range as well so that your melee champions aren't trapped by ranged heroes.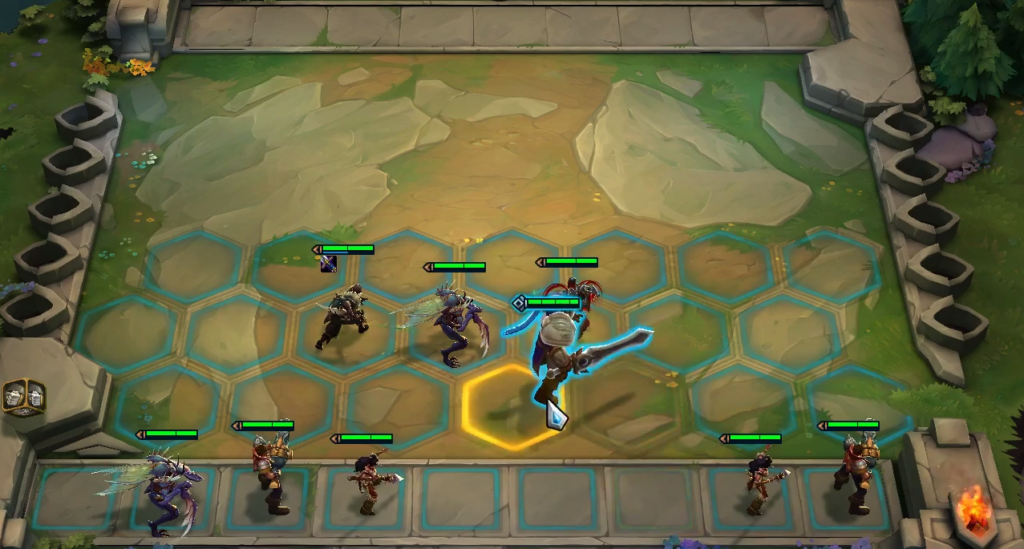 4. Make RNG work for you
The Champion Shop is completely random, but you can make that randomness work for you to gain an edge over your opponents.
The higher your level, the greater the chance of dropping the best champions in the store, but at the same time, base heroes begin to fall less often, which will prevent you from collecting two- and three-star versions of these champions.

Another thing worth noting is that while your store is randomized, players are pulling champions from the pool. You can look around all the other players' fields and see who they are taking. For example, if you see that many other people have the same champions as you do, the likelihood that you will receive updates for them will be less.
5. Don't relax
This brings us to our next trip. Of course, collecting the combinations you need and upgrading your heroes is an essential part of winning, but you must also keep an eye on what is going on with your opponents. It often happens that a hero build that easily breaks opponents at the beginning of the game starts to sag and be useless in the middle or late stages of the game because the builds of opponents are designed for these stages. The main thing is to notice this in time with your opponents and adapt your build of heroes.
6. Importance of items
The right item for the right champion can turn the game around in your favor. For example, Ability Power is important for Sorcerers, so attaching Rabadon's Death Hat to it will increase the already huge damage from the ultimate ability to heights, and Warmog's armor will help your tank stay alive even longer.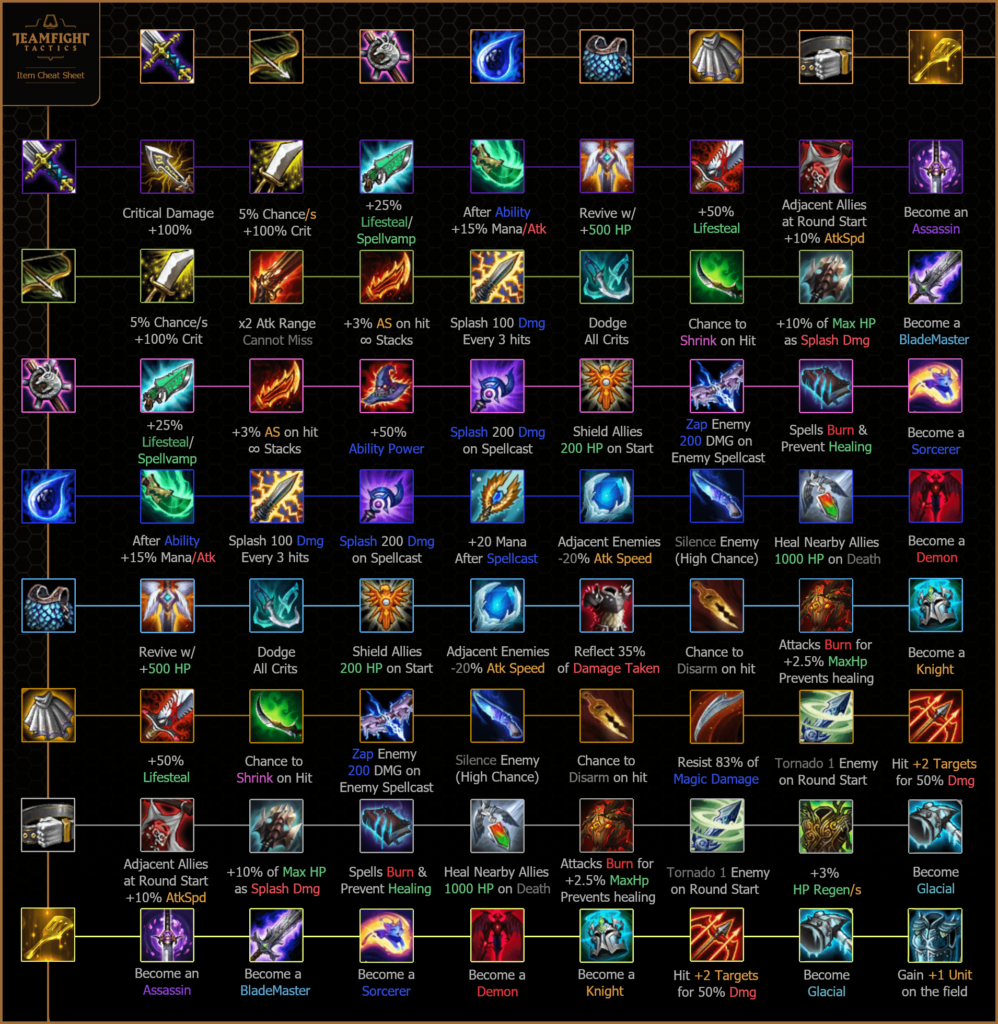 7. Explore
It's important to log into Teamfight Tactics and play a few games to master the mechanics and how it all works. However, there will come a point when you want to improve your game and rise in rank. Riot Games has been balancing the game better and better since its release, but there will always be certain compositions that are simply better than others. Find out what they are and you will immediately start winning. Also, make sure you end up knowing what each of the item and unit combinations does. After all, you do not want to waste time reading all the text while playing, and it is very limited there.
8. Break the rules a little
Although you think you know all the rules, some of them are made to be broken. For example, in Set 3, the Mech Pilots champion faction was introduced.
Place three heroes – Mech Pilot on the playing field, and they will combine into one super-mech, which deals huge damage in the area, and also breaks into individual champions again when he dies.
9. Galaxies Skip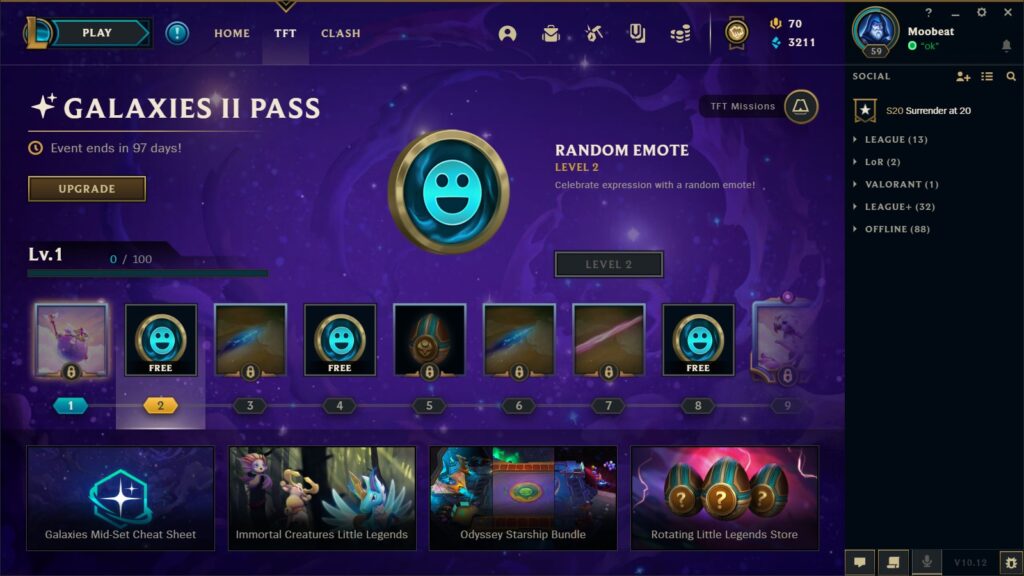 Teamfight Tactics has a battle pass – Galaxies Pass. It gives you cosmetic in-game rewards such as new arenas and emotes. You can pay for it, which will give you premium rewards and 20 season levels instantly. You gain experience in the current season simply by playing games, but you can also complete missions that unlock each week for additional experience.
10. Stay tuned for Galaxies update
The new set is out now, bringing in all the new champions and their combos, but the developers can always update the game. Explore Set 3 now, but be prepared for changes in the coming weeks.