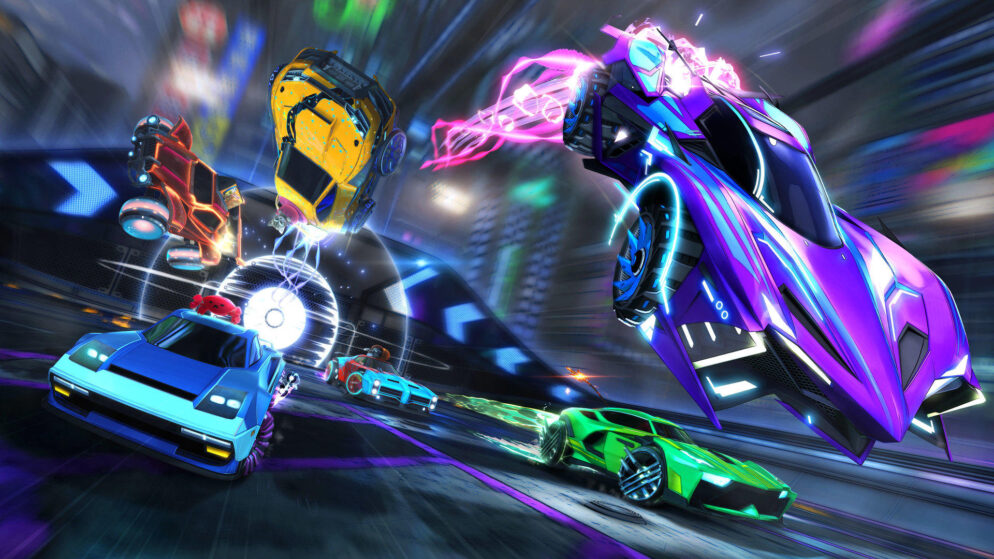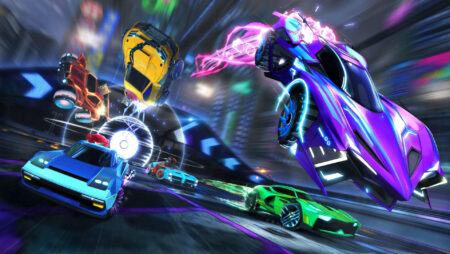 We all love a little bit of hectic, fast-paced air car football, don't we? The Rocket League is an esports in its own right. Their mix of teamwork, coordination, and driving skills makes it difficult to squeeze into an already existing genre.
Because it's so unique, the Rocket League has a huge following and has become a top esports. But it's not just the professional players who can play competitively.
For those who may have never played the Rocket League before and are now thinking that it can be played for free or just played casually, there may be some questions about competitive play.
Best Rocket League players' choice Betting Sites 2021
Bonus up to:
$160
Welcome Package
* Bet on any discipline – and get 10% cashback up to $160!
Get up to:
80 Free Spins
1 for every $1 deposit
1 Free Spin credited for every $1
deposit
. Up to 80 Free Spins valued at $0.10 each on Book.
What You Need to Know About Rocket League
What exactly is Rocket League about? In essence, it's pretty straightforward. You drive a car and try to shoot a ball into the opponent's goal. To achieve this goal, you can either turn the ball over or even fly into it to give it momentum.
However, that sounds a lot easier than it is. The games in the standard playlists each last 5 minutes. Overtime can also occur if the teams are tied after the time runs out.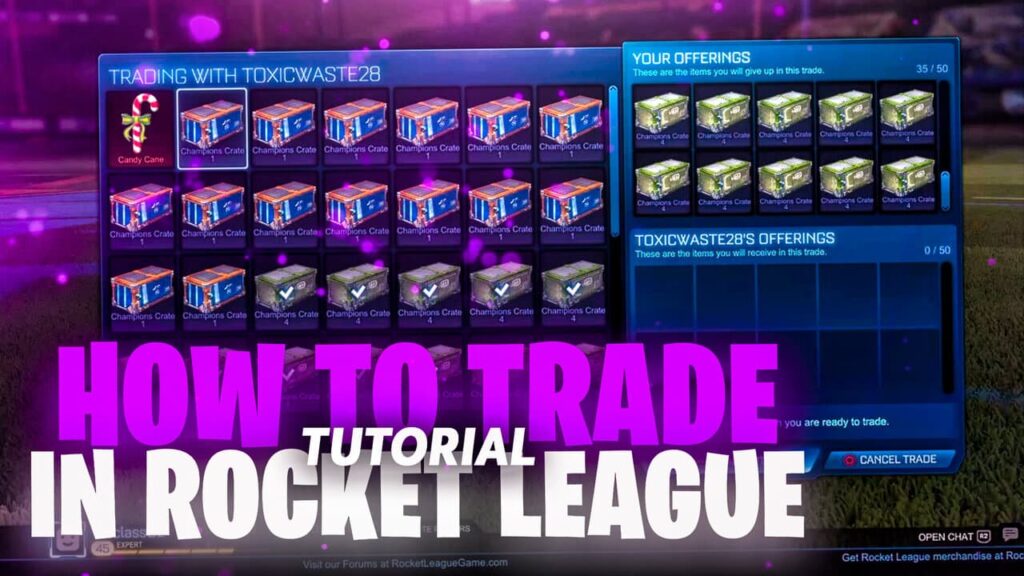 The developer behind Rocket League, Psyonix, was taken over by Epic Games almost two years ago. The big company now decided to offer the game for free, which significantly increased the player base.
You can get started quickly on PC by downloading the Epic Games client. The game is then downloaded to this client and you can start.
The game offers a full cross-play experience, which means that Rocket League can be played with people using a different platform without any problems. The account is retained even if the platform changes.
Those who play Rocket League on PC may also find that some players are still playing on Steam. There is a reason. Because the players who have already bought the game before can continue to play on Steam.
How to Start a Trade
Invite the player you want to trade a party with or join their party;
In the group, select the player you want to trade with;
Select the Invite to Trade button.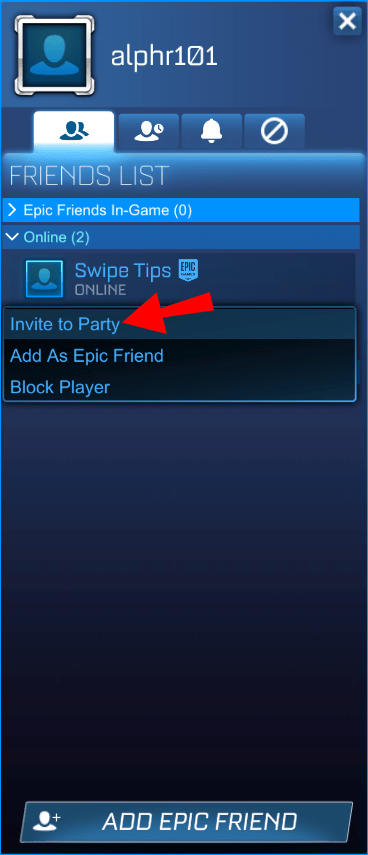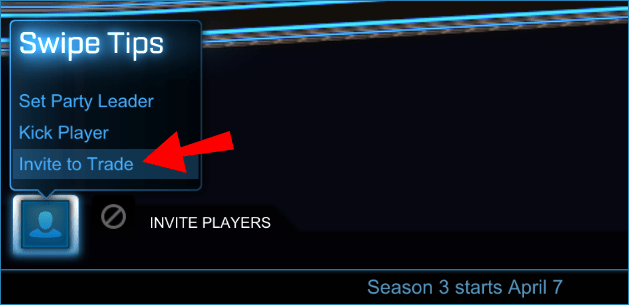 Remember, trades are non-refundable and once both players confirm the trade there is no going back. Make sure the trade is fair as there are many people who offer little for a lot.
Remember that the Rocket League support team has nothing to do with trades and you need to make sure everything is going according to plan. You can only trade with other players who are registered on the same platform as you.
Shopping in the Rocket League is fun. Playing skillfully in the market is a great way to get top items much, much faster than simple, endless loops.
Experience is the best way to protect yourself from fraud and build your success. For those of you new to the "busy" side of the Rocket League, we're going to go through the basics and point out some ways to stay safe online.
Trades can be any mix of trades and do not have to be equally numerous. It all depends on the exchange system. A player offers a certain selection of goods, his trading partner offers his own party in return and both parties have to accept or decline.
The more complex side of Rocket League trading comes from bargaining the right buyers and sellers. The backbone of the Rocket League Economy is the Community tab, which allows players to create short blurb posts about what they have or want. Players use a simple syntax to promote the ads they offer.
That means a player has biomass stickers and wants 300 points for it. If you are interested in the deal, you can reach out to the player, jump into a group and start a trade with them by following the steps above.
Why Even Trade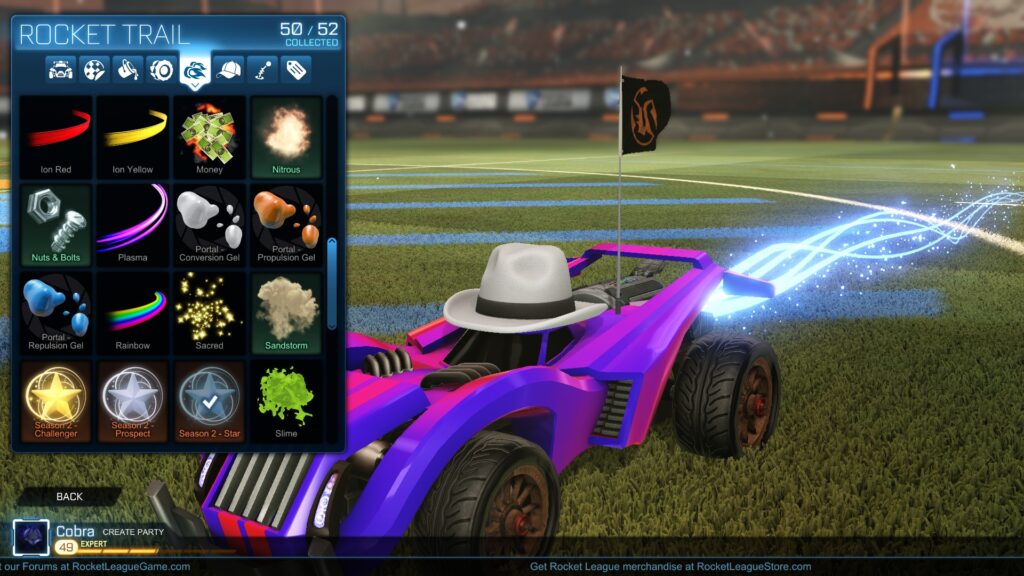 Imagine dreaming of the beautiful Fennec you saw in a match and you really want him. The only way to get it now is through blueprints and trading.
Trading can lead to a lot of things, like getting the skin, the car, or anything else you want. You can also make money trading games in general. The prices for items and skins are never the same and always change.
Most hides age like wine, which means that they are more expensive as they age, but they must first and foremost be good in order for their market value to increase. Also, make sure you are trading against something that won't go down in value.
Your item value should keep increasing and becoming more expensive. Trading is a skill that takes years to perfect, trying to always start with small and less expensive things instead of the most expensive stuff you have as your first trade.
Remember that there are people who know a lot more than you and can always trick you. Never let your guard down and always watch out for scammers.
Best Rocket League Trading Sites
There are many websites out there that facilitate Rocket League deals between players and cover the flow of prices in the same way that a market index covers stock prices.
With all the glitz and glamor of the Rocket League's surprisingly resilient finances, it's important to remember that doing business outside of the game is risky. Also, note that banned deals are against the rules of the Rocket League EULA.
That said, there are plenty of great websites out there that make it easier to buy and sell what you need.
How Rocket League Trade-up / Trade-in Works
The Rocket League exchange system has a similar function to the split mechanic used in many games with gacha elements or other RNG loot systems. Anyone who has broken down in-game currency exchange items in another game will understand the purpose of the exchange system.
It works like this: Players can "exchange" five items without boxes of the same rarity for randomly generated non-boxes of the above rarity. Thus, 5 common objects can become 1 less frequent, 5 less frequent objects become rare, and so on.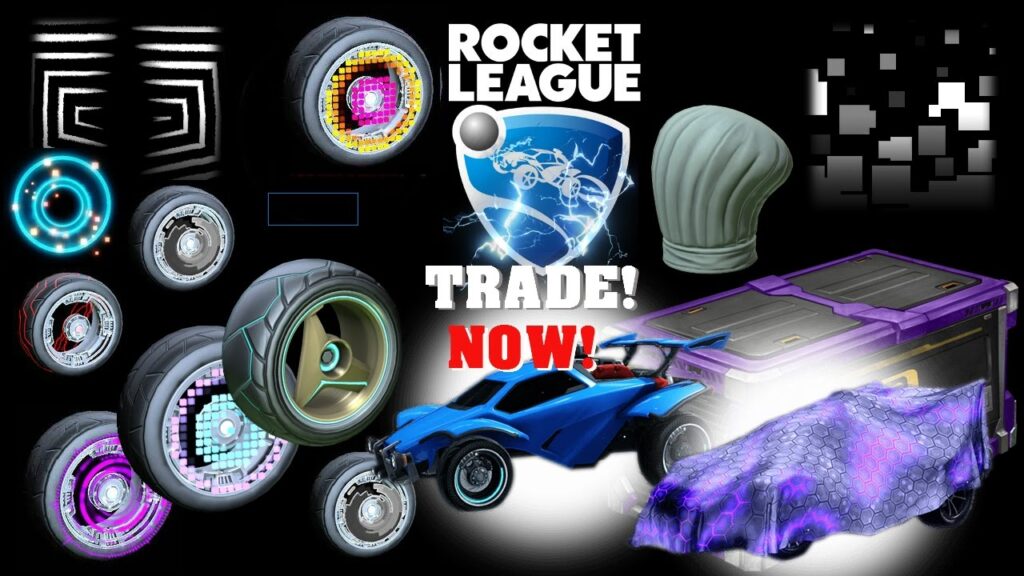 Up to exotic. You can exchange 5 imported items for one exotic item, but you cannot exchange five non-part exotic items for a black market. However, you can swap five Exotic drawings for a black market plan.
While Rocket League supports crossplay in matchmaking (a feature that can be enabled / disabled), items purchased will be blocked on the platform on which they were made.
So if you bought something on one PC, you cannot trade it with others on another platform. That is, all other commodities can trade between platforms by linking your accounts and logging into the platform of the person you want to trade with. You and whoever you want to trade with must be on the same platform.
What You Need to be Aware of
Trading with friends shouldn't be too much of a problem, but like any online in-game economy, there are scammers in the weeds willing to trick you with your best items if you're not careful.
To do this, take some precautions. At first, don't accept a trade until you have thoroughly examined the deal. If you are trading a lot of items you will need to go through the offer and scroll down before clicking "Accept".
A common scam is for players to fill the sacrificial box with trash and remove the important, valuable item when you least expect it.
Conclusion
There you have the basics of trading in the Rocket League. However, keep in mind that experience is the best tutor. So go out there and do business. Remember that the wise learn from the mistakes of others, while the wise learn from the mistakes of others.
The Definitive Guide to Rocket League Trading in 2021
Rocket League is regularly supplied with new updates that also affect the trading. In this guide, we would like to explain how the trading system works.