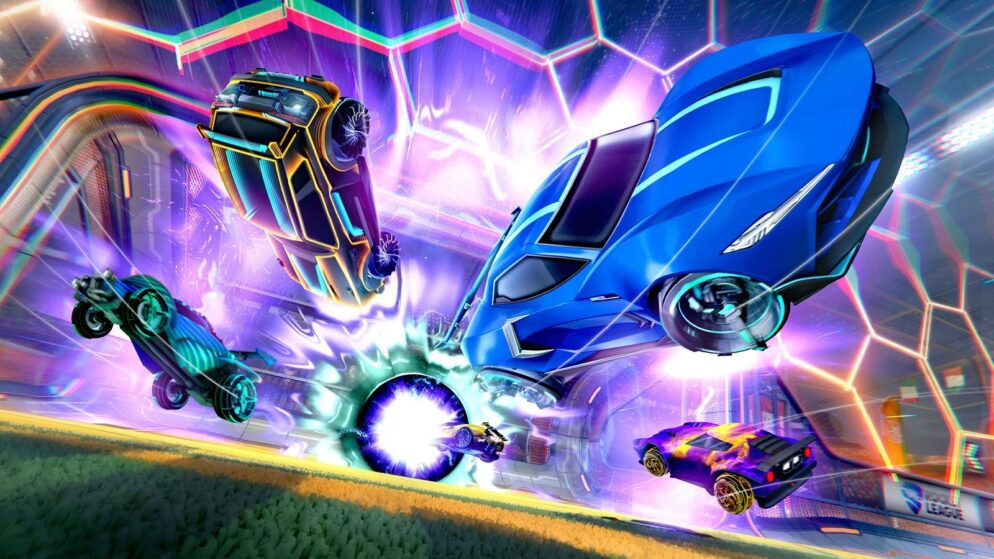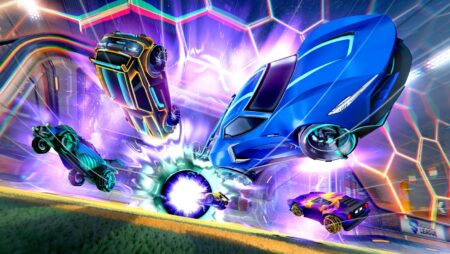 If you play RL, you probably want to clarify how the level system works here. Some newcomers believe that to maintain high positions in the rating table, you literally have to stay in the game without breaks. Is that the case? Let's figure out how the level system works in Rocket League.
Best Rocket League Betting Sites 2021
Bonus up to:
$160
Welcome Package
* Bet on any discipline – and get 10% cashback up to $160!
Get up to:
80 Free Spins
1 for every $1 deposit
1 Free Spin credited for every $1
deposit
. Up to 80 Free Spins valued at $0.10 each on Book.
Rocket League levels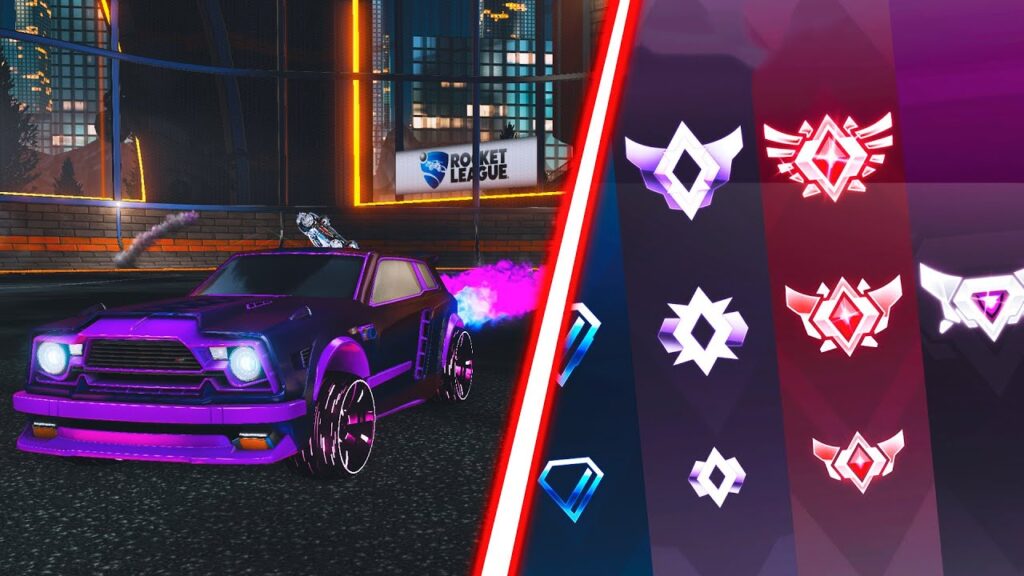 The developers have installed a rather unusual system of levels in Rocket League. In any computer game, there is a rank scheme and understanding its structure is an important task for any gamer. In the Rocket League game, you definitely can't do without our tips. The level system in this game is unlike any other game. Are you ready to learn how to keep the highest point for a long time and not be tied to the monitor for hours on end?
Rocket League Tracker Features
In any game there is a level system, which is presented in the form of a so-called ladder. The better the user plays, the higher the level he reaches.
What is a tracker? This is a mechanism that automatically determines the level of a certain player in the overall game system.
Many factors are taken into account here, the sum of which gives the final result on the level.
Thanks to the tracker, you can quickly find out the number of points that a particular punter has managed to earn over a certain period. Besides, one can find access to the tracker on the Rocket League website.
What should I do to get up the stairs? To get to the top, you need to earn as many points as possible.
In the case of the Rocket League game, MMRs are used to create a special layout. This works similarly to MMR in many games (League of Legends, etc). It means that the more points you earn, the higher your rating will be. So, based on your game statistics, you will get a place based on your MMR in Rocket League.
Current ranking table
The levels in the Rocket League game are distributed in the form of diagrams. This is the visual distribution of leagues in the game. They come in the following categories:
Unranked;
Bronze I;
Bronze II;
Bronze III;
Silver I;
Silver II;
Silver III;
Gold I;
Gold II;
Gold III;
Platinum I;
Platinum II;
Platinum III;
Diamond I;
Diamond II;
Diamond III;
Champion I;
Champion II;
Champion III;
Grand champion.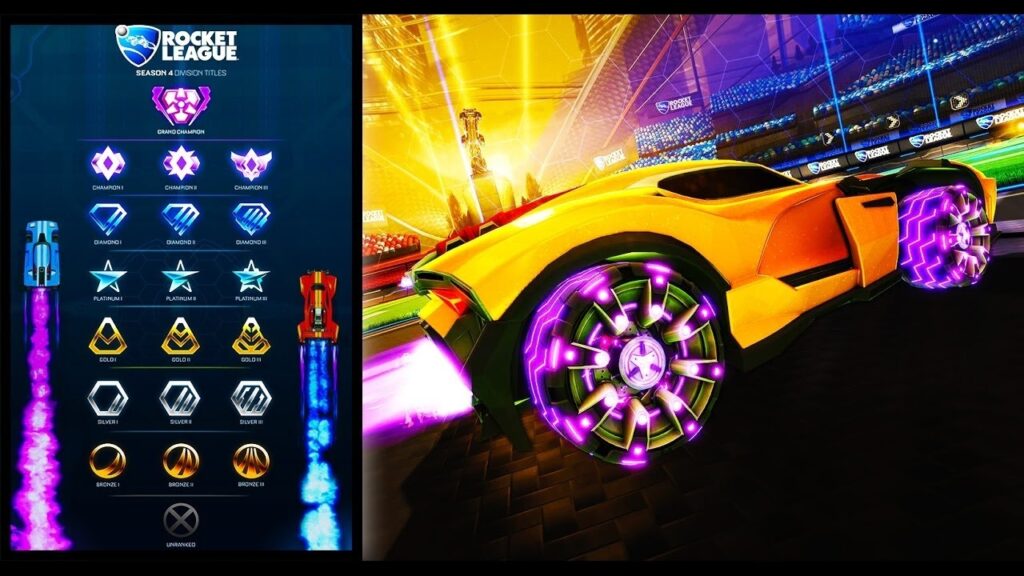 With the help of such diagrams, the user can quickly determine his current playing position. Via categories, it is easy to discover the number of wins/points needed to move up in Rocket League. But that's not all the privileges available to you. Also, you will receive additional rewards (cool skins and so on) at the end of the season, depending on which place in the rating you manage to take.
How to enter the top in the Rocket League?
Any player can do this, it is enough just to act persistently, confidently, with discipline. We offer you some expert tips that will help you raise your level in Rocket League:
Play as often as possible, and choose the rush time for that, when the maximum number of newcomers is competing.
Play every day but don't waste all your free time on it. Your head should rest from the game.
Spend more time practicing wall-riding skills.
Select a game strategy and follow it steadily.
Decide what your maximum strength is and keep that activity (offense, defense, unification game).
Choose exactly the map on which you are most comfortable to play and win.
Don't be afraid of strong opponents, use your skills, even if the opponent is visually stronger than you.
Upgrade your gaming equipment and use the best internet provider.
Use all those tips and move ahead for the best gaming result.
Resetting the ranks of the Rocket League
Any playing season ends one day. Rocket League matches last no more than 4 months. As soon as the game season is over, the ranks are reset. You will always find detailed information about the current ranks on the official Rocket League website.
Drawbacks of Rocket League Ranks
The level system has its drawbacks. So, if you lose a match once, then all your previous ranks can be canceled. For example, you won for a long time and got to the first or second level but then suddenly lost. That circumstance can cause a big decline in your positions.
Therefore, some successful gamers remain disappointed precisely because of the work of the rating system.
Also, this principle of calculating ranks becomes a problem for those users who want to participate in Rocket League gambling at amateur tournaments. The bottom line is that the distribution of Rocket League ranks makes it difficult to determine whether a player is better than others.