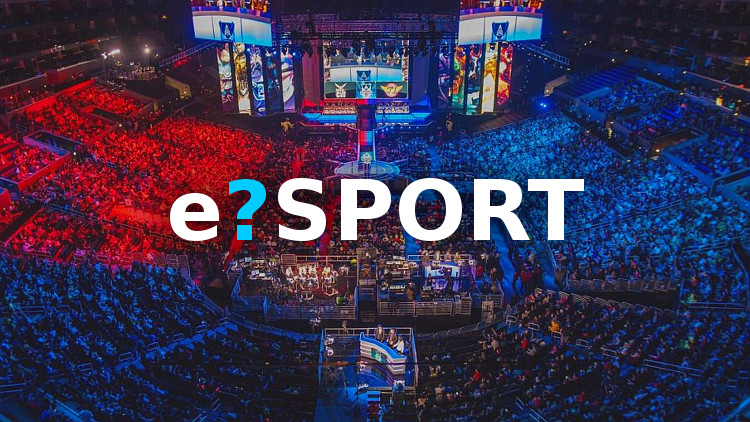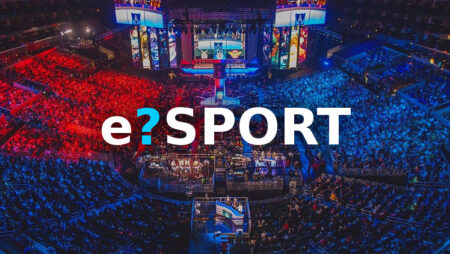 The question 'Is esports a sport or not?' is about as old as the first esports tournaments themselves. Here you can find out why this question has remained unanswered to this day.
Esports is the direct competition between human players using suitable video and computer games on various devices and digital platforms under fixed rules.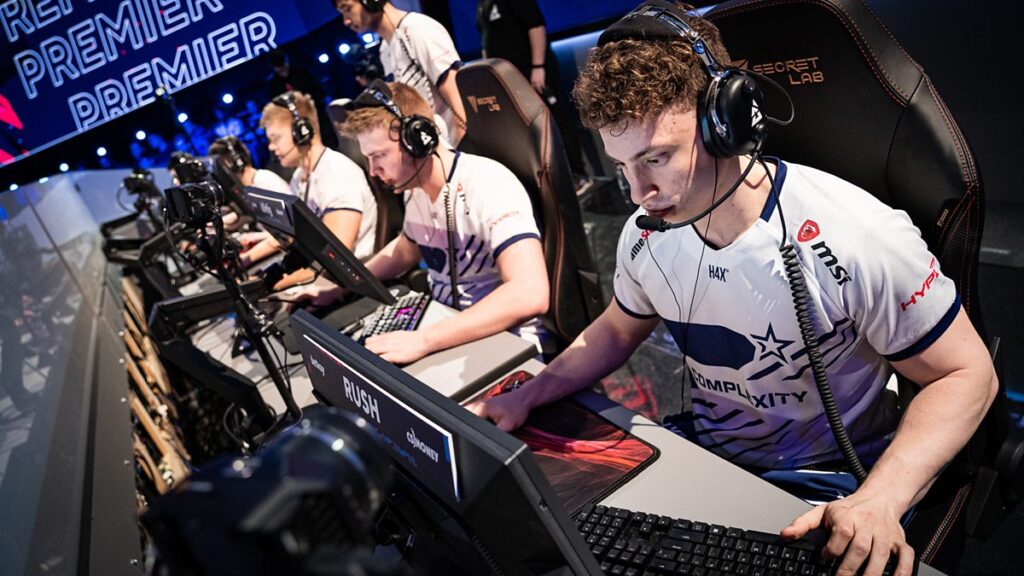 The comparison of the sporting performance in esports is determined by the interaction of a targeted operation of the input devices in direct reaction to the displayed game sequence with simultaneous tactical mastery of the overarching game events.
The reference objects for sporting activity are video games that, in terms of their structure and mode of operation, meet the requirements for determining athletic performance, do not leave the success of the game largely to chance, and offer a reproducible framework for comparing the performance between the players.
Simply put, it is about a sporting competition with computer games. The rules according to which the individual players or teams compete against each other result on the one hand from the software or the game and on the other hand from external competition regulations.
Games are played on computers or game consoles, and popular games are sports simulations such as those in the FIFA series.
Best Betting Sites in esports 2021
Bonus up to:
$160
Welcome Package
* Bet on any discipline – and get 10% cashback up to $160!
Get up to:
80 Free Spins
1 for every $1 deposit
1 Free Spin credited for every $1
deposit
. Up to 80 Free Spins valued at $0.10 each on Book.
What Does Esports Have in Common With Traditional Sports?
Although esports take place sitting in front of a PC or console, professional gaming has more in common with classic sports than you might initially assume. In esports, numerous abilities – so-called skills – are required, which are also central in offline sports.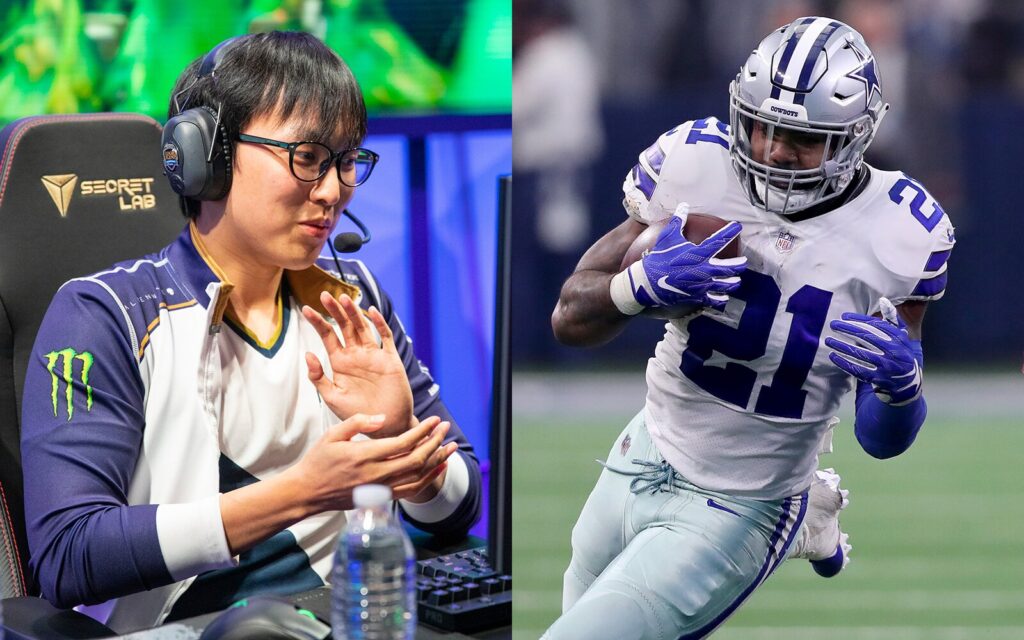 Among other things, it depends on endurance, stress resistance, and trained peripheral and focused vision. Dexterity, fine motor skills, and good team communication are also very pronounced in professional video players.
In addition, speed of reaction and decision-making is required. Up to 480 decisions per minute could be documented while playing. In comparative tests, some professional esports players even performed better than US Air Force pilots.
The players have relatively high heart rates when gaming and make very fast movements – up to approx. 400 actions per minute. That is why a good nerve-muscle interaction is essential.
In addition, cardiovascular reactions can be observed that are very similar to those in the penalty shoot-out.
Esports and Sports are Mutually Beneficial
If you want to be successful in gaming, you also have to be physically fit. Exercise has been shown to improve the cognitive performance required in video games.
Reaction and communication, as well as information processing in the brain, can also be trained through physical activity. "Neuroathletics training", which focuses on promoting the nervous system, can explicitly train numerous important skills, such as peripheral vision.
E-sports and classic sports can therefore support each other. The sport improves many of the skills needed in gaming and helps players perform better.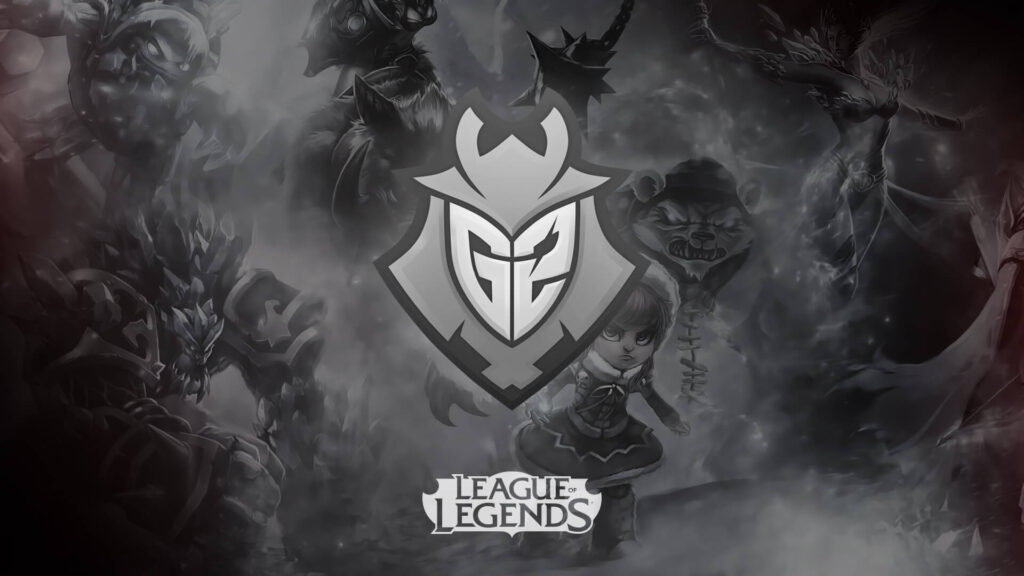 On the other hand, video games like League of Legends can have positive effects on the brain by improving networking. For esports enthusiasts, it is important that the training courses are adapted to their needs. Accordingly, it must be checked individually for each game which skills are required and which should be trained.
Esports in South Korea
Online games and computer games, in general, are among the most popular leisure activities for Koreans. Many South Korean gamers not only play on their home PC. Instead, there are also so-called gamer day-care centers in South Korea.
These facilities (PC bangs) are similar to an internet café. For a relatively low hourly fee, gamers can play their favorite games with a fast internet connection and powerful computers. Often the teenagers spend their whole afternoon in the PC Bangs.
Professional gaming is also far more well-known and accepted in South Korea than in this country. Although esports is also on the rise in Germany, esports in South Korea is more like a national sport.
These are especially popular in South Korea:
StarCraft;
League of Legends.
As early as the turn of the millennium, there were huge StarCraft tournaments that were also broadcast on major television channels. When it comes to League of Legends, the teams from South Korea are among the stars in the industry.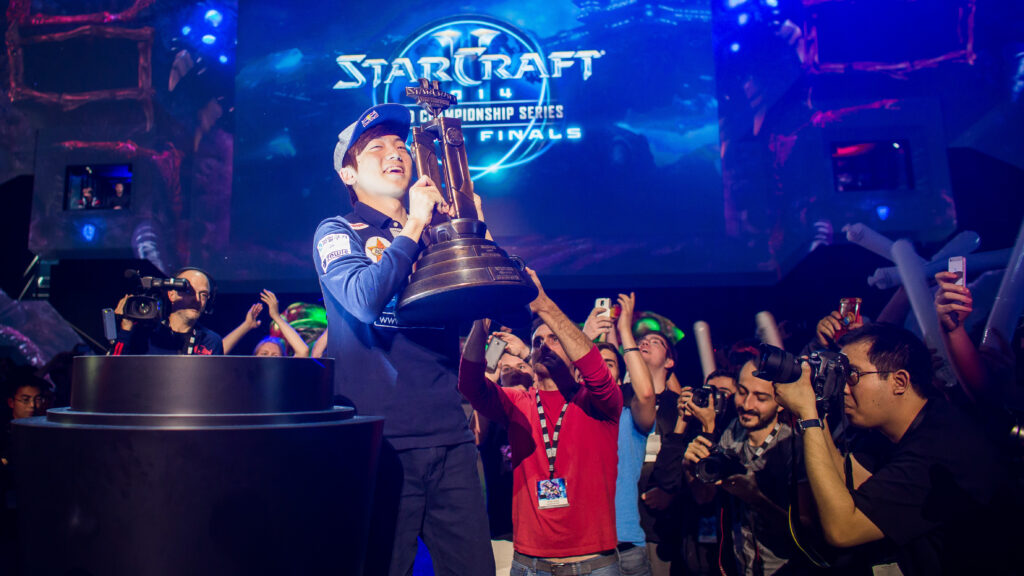 Esports Players Starting to Become Superstars
Especially in South Korea, some esports players (such as Lee "Faker" Sang-Hyeuk) are or have been treated like superstars. The young players prepare for autograph sessions, get ready for their groupies, are invited to talk shows, and much more.
You can see them on television, signing big advertising deals and selling merchandise and jerseys.
Statistically speaking, South Korea has been the sixth-largest market worldwide for video games since 2019. 25 million players gamble in South Korea – with a population of just over 50 million, you can say that every second South Korea is gambling.
But why is that? Between 1995 and 1998 the government of the country pushed the fiber-optic expansion across the country and invested a lot of money.
South Korea has the fastest internet speed in the world. However, since few citizens owned high-end computers for gaming, PC bangs developed – there are an estimated 25,000 PC cafes of this type in South Korea. Another fact. In South Korea, the dream job "Esports player" ranks 8th.
Esports in the USA
The Americans are also big on esports, but the United States is best known for its big sponsors. Multi-million dollar companies sponsor competitions and teams, with America not focusing solely on PC games.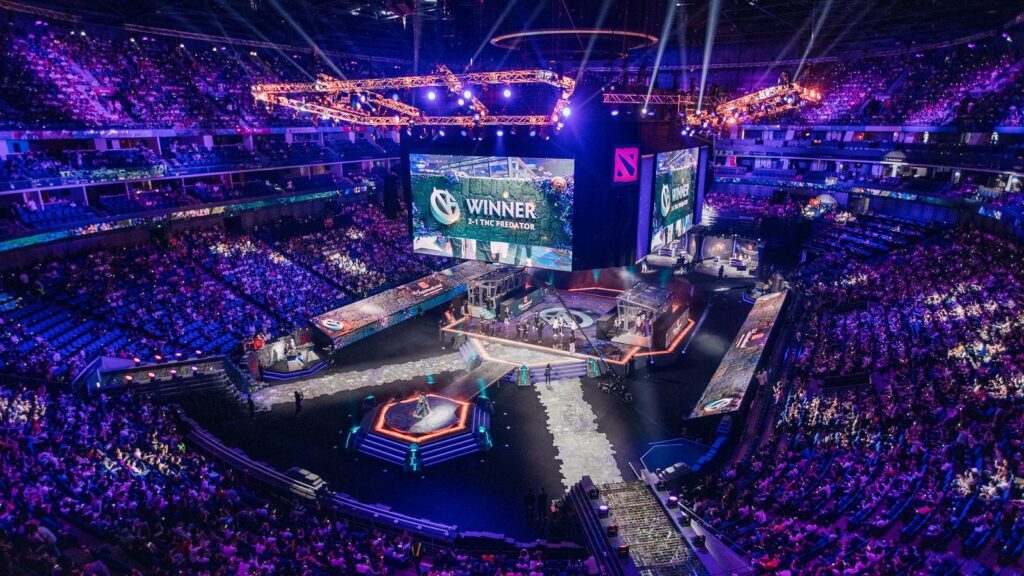 Esports in China
The Chinese also love esports, which is evident not least from the major competitions (e.g. the League of Legends World Championship).
The focus in China is not actually on League of Legends, but above all on MOBA 2. This game is better known to us as Dota 2. Many of the top teams in Dota 2 professional sports come from the People's Republic.
Esports in Scandinavia
Although the Scandinavian countries are not in the top places when it comes to esports sales, the interest of the countries is still great. In a Norwegian school, for example, esports is even on the curriculum. Unfortunately, the school is still unique, but who knows where we're going?
In general, young people from Denmark, Sweden, and other Scandinavian countries are very enthusiastic about esports. Counter-Strike is particularly popular in Sweden.
Comparing the Countries
Which country is at the forefront when it comes to esports cannot be clearly answered. The question is what focus is there. America is currently in first place in terms of sales.
In South Korea, esports is almost as popular as a national sport and definitely has more players. The turnover in Germany is relatively low, but our country is also one of the top countries in the esports scene.
One could also compare the countries with the most competitions or the highest prize money, the most popular players, or the most successful teams.
The fact is that many countries have already recognized esports as a sport and both encourage and support players. These countries include:
The United States;
South Korea;
China;
Germany;
Russia;Great Britain;
Scandinavian countries.
Esports is also recognized as a sport in the Netherlands, Bulgaria, and many other countries.
Does Esports Also Pursue the Olympic Spirit?
The Olympic idea shows what is really important in the Olympic Games:
See who is the best.
Show what you can do.
Pay attention to the rules.
Peace on earth.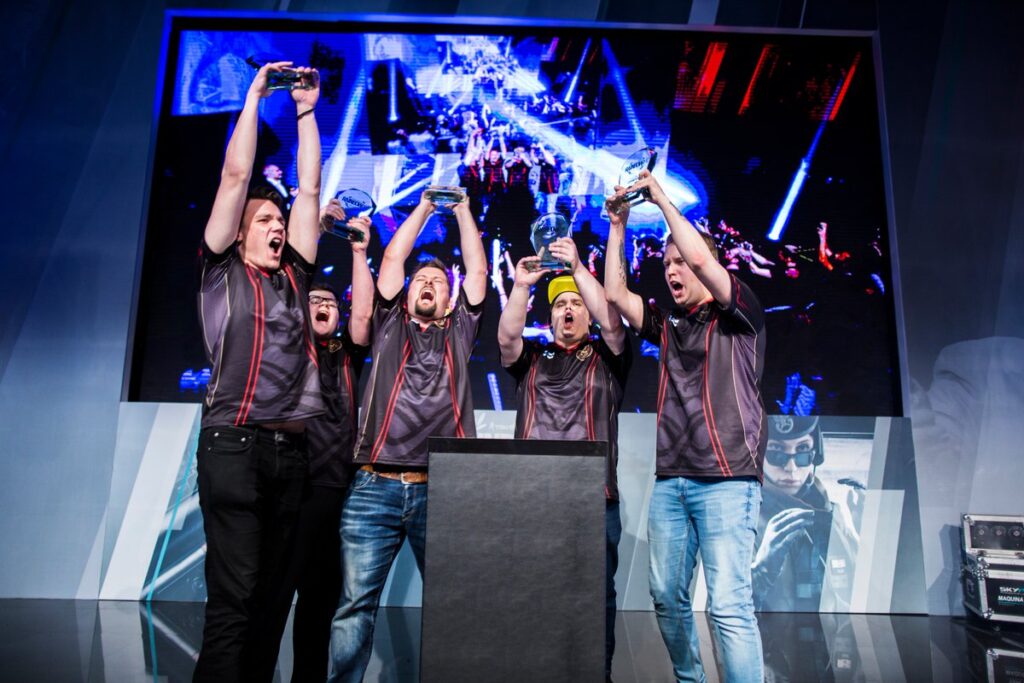 These ideas can very well be found in esports. The competitive nature of esports fulfills the first two points of the Olympic idea: See who is the best & show what you can do.
The rules tend to be better observed in esports than in classic sport since all games are completely electronically monitored, recorded and, if necessary, also analyzed subsequently.
Sport connects and esports as well. Esports players from all over the world meet at tournaments and play peacefully against and with one another.
Computer Nerds or Rock Stars?
E-athletes – hand on your heart: who doesn't think of the pubescent nerd without friends who crawl into his fantasy world?
A look at Asia proves the opposite. Countries like China or Japan, which are a few years ahead of Central Europe in terms of technology, show what the future may look like: esports players are celebrated in sold-out arenas in front of tens of thousands of people like rock stars or professional footballers in Europe.
Even players who do not belong to the absolute top have provided financially, have groupies, fans, are advertising faces, sell their own fashion labels like CR7, and use professional management in the background for marketing.
If you look at the development of digitization and technologization in conjunction with the steadily growing importance of esports, this image of the gamer doesn't seem so surreal anymore, does it? People, wake up! It is very much possible that this is the future!