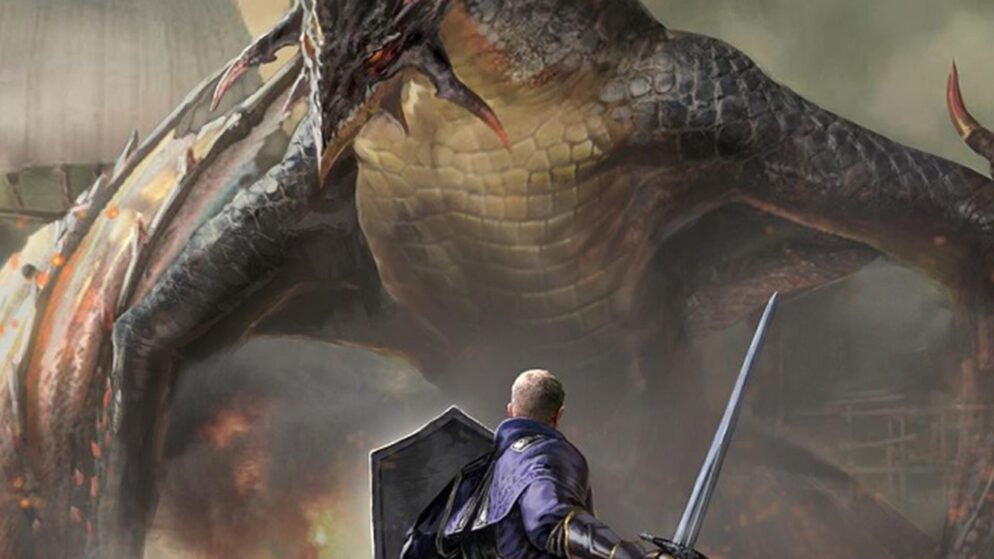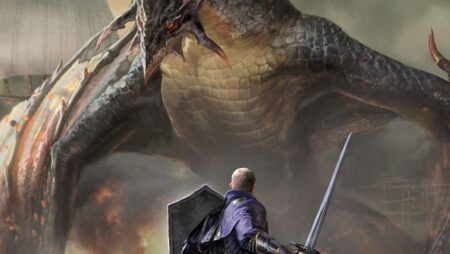 The selection of good MMOs and MMORPGs in 2020 is large. Each game is different from the competition. We have therefore selected the best 15 online multiplayer games that we would like to recommend to you. The majority of the games are for PC, PlayStation, and Xbox – but we also cover mobile games for iOS and Android.
What kind of games are they? The selected games differ greatly from each other. Sometimes it's classic MMORPGs, sometimes MMO shooters, or a battle royale.
World of Warcraft
World of Warcraft is the most popular MMORPG in Europe and North America. Blizzard has now released 8 expansions for WoW. It is aimed at solo players who want to experience the story, but also at fans of dungeons and raids, with whom the game is regularly expanded.
WoW uses a comic graphic that has been spruced up over and over again through the extensions. In some places, however, the age shows, after all, WoW celebrated its 15th birthday. In the combat system, it relies on classic tab targeting.
WoW currently offers you the following version:
The current expansion is called Shadowlands and was released in November 2020. This is the "normal" WoW, also known as "Retail WoW";
WoW Classic is a remake of the base game and was released in August 2019;
The first "Classic Expansion" Burning Crusade was released in June 2021 and is a standalone game.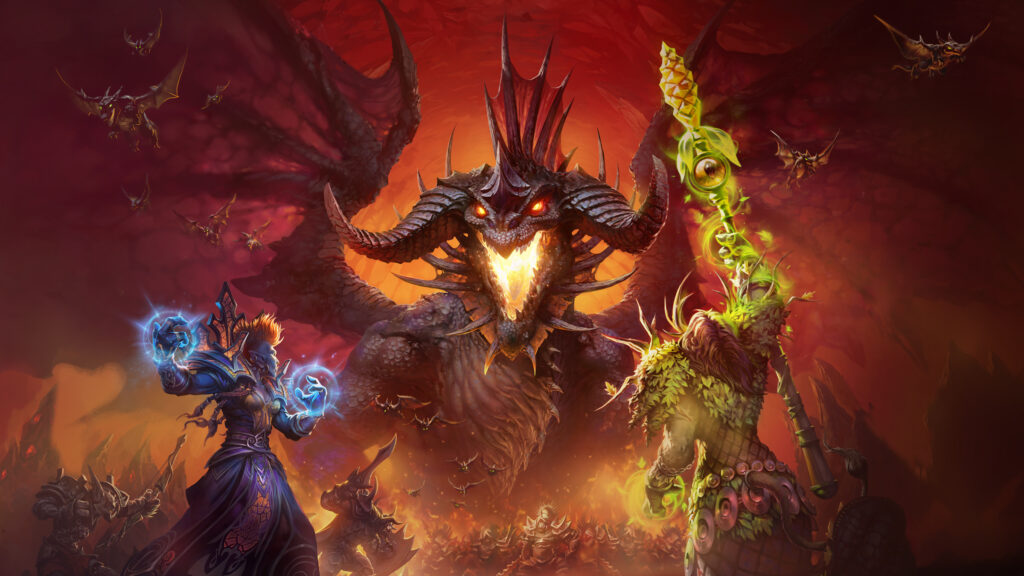 World of Warcraft offers you the opportunity to explore a huge world with one character and to bring it to level 60 since Shadowlands. A lot of content is waiting for you:
Countless quests and stories;
A variety of areas;
Quite a few dungeons and raids;
Various PvP content.
Through Shadowlands there were a number of adjustments to the level process. As a new player, you have a completely customized starting area and can then choose which expansion you want to play and level in.
From level 50 onwards, it goes into the Shadowlands. There are 4 packages in total. You can choose one of them and learn new skills through it. In addition to the pacts, there are new areas, dungeons and raids, Thorghast as endgame content, and of course completely new story content.
Final Fantasy XIV
Final Fantasy XIV has become one of the most popular MMORPGs in recent years. Due to the major overhaul of the game, a lot changed in 2013, with regular content updates and expansions such as Shadowbringers, a lot of content is now waiting for the players.
The MMORPG is reminiscent of classic Japanese RPGs, which is due to the strong focus on the story. Many tricky raids and tasks await you in the endgame. To do this, however, you have to come to terms with the combat system, which is particularly tough and sluggish at the beginning.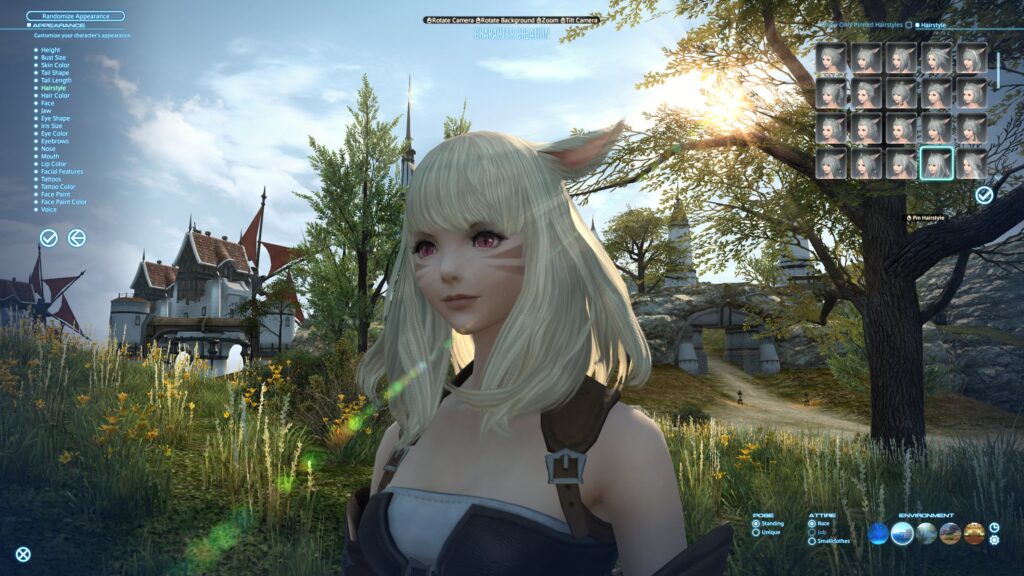 Final Fantasy XIV offers everything an MMORPG heart desires:
A huge game world;
Lots of focus on the story;
A profound crafting system;
Challenges in the form of dungeons and raids with different levels of difficulty.
With the Shadowbringers expansion, the MMORPG was expanded to include new people, new jobs, and a lot of history in the summer of 2019.
You can play the MMORPG for free up to level 60 since August 2020. Then you need the Complete Edition, which costs around 40 euros.
In addition, FFXIV uses a subscription model. So you have to pay 13 euros a month to play the MMORPG.
Old School RuneScape
The MMORPG RuneScape has been expanded and renewed over time. But many players wanted the old flair back. So the developer Jagex Oldschool brought RuneScape for PC and smartphone.
The MMORPG relies a lot on interaction with other players, crafting, and trading. You can expect 23 different skills, a huge open world with hundreds of quests, and many possibilities to shape your character according to your wishes. You experience all of this with a point & click control.
The special thing about the development of Oldschool RuneScape is that the players decide on new content. A feature will only be implemented if 75% of all subscribers agree.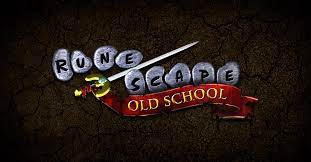 Here is what you can expect:
15 free skills, including things like mining, fishing or cooking;
8 member skills including potions, player housing and animal taming;
Lots of bosses, dungeons and other challenges;
Various mini-games;
Theoretically endless grind, which should always make the game feel rewarding.
The MMORPG is basically Free2Play. However, in order to get access to all content, there is a subscription. That costs 9.49 euros and includes access to endgame areas, new skills, and exclusive mini-games.
If you take out a subscription for Old School RuneScape, you also get a subscription for modern RuneScape.
Guild Wars 2
Guild Wars 2 is an MMORPG from ArenaNet that was released in 2012 and has been expanded ever since. It is mainly aimed at C=casual gamers who love to explore the world and experience a story as a hero.
The special thing about GW2 is the constant level. Since the release, you can only get up to level 80. The equipment level has not been increased since 2012. What you earned back then is still relevant and useful today.
What is the content of Guild Wars 2? Guild Wars 2 provides regular Living World content updates. The MMORPG receives:
New areas;
New story chapters;
New masters;
New content such as armor or weapon skins.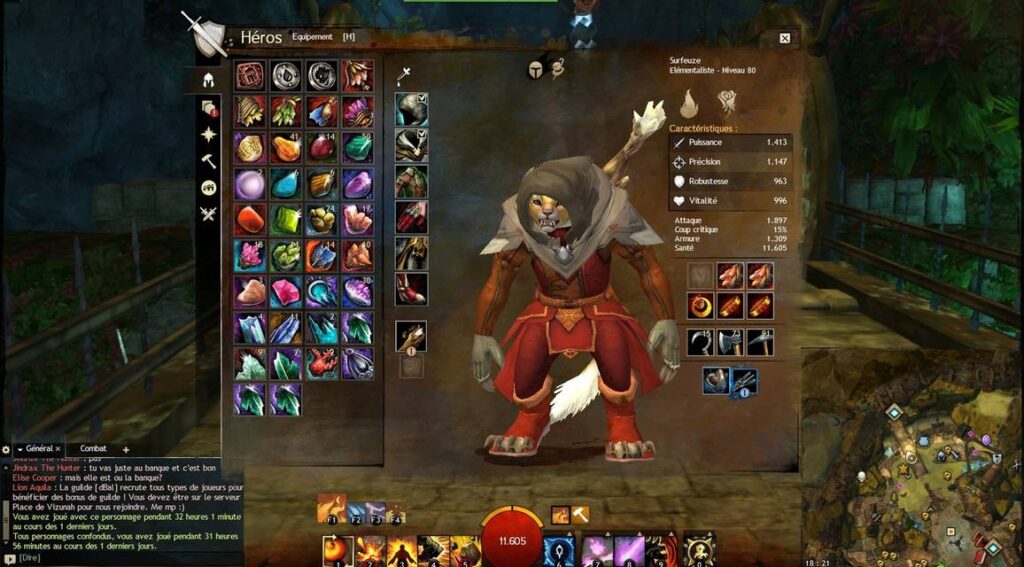 With the two expansions Heart of Thorns and Path of Fire, a new, vertical progression with abilities such as gliding, the use of jumping mushrooms and mounts has been added, so that even veterans still have something to do.
The Elder Scrolls Online
The Elder Scrolls Online is an MMORPG, but not a classic one. It relies on a lot of single-player content and on the fact that you can have fun anywhere in the world of Tamriel regardless of any level.
ESO is particularly convincing with the unique story and the setting of the game world. There are many iconic places that you already know from the Elder Scrolls games, as well as the well-known compass instead of a mini-map.
ESO receives three DLCs and one major expansion annually. In 2019 everything revolved around Elsweyr, the southern part of the game world, and dragons.
In 2020, however, we headed towards Skyrim to discover the Black Heart of Skyrim.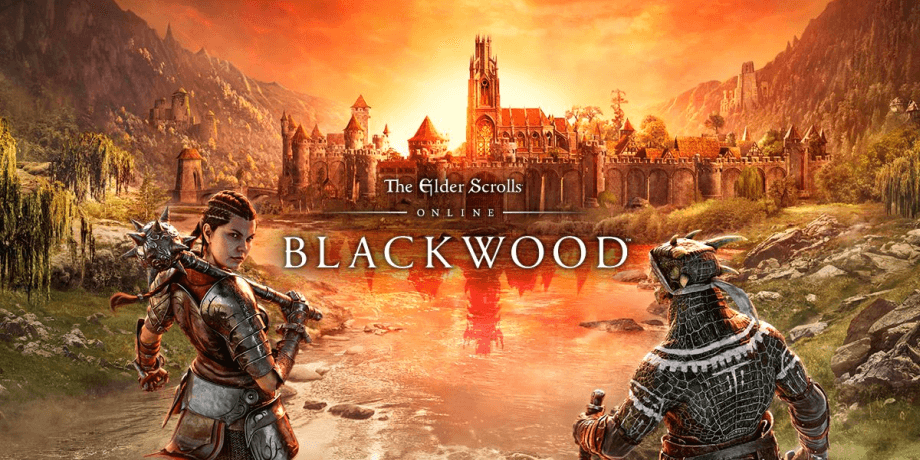 The Elder Scrolls Online offers you:
Regular updates, at least one every quarter;
A really big game world;
Fully set quests and exciting stories;
Diverse dungeons;
Server-versus-server PvP.
Black Desert Online
Black Desert is a sandbox MMORPG that offers you a lot of freedom. In return, quests and stories only play a subordinate role.
Black Desert was released on Xbox One in March and later on PS4. However, both versions lag far behind the PC. Crossplay is only available between the consoles, but not to the PC.
Black Desert relies on sandbox aspects and offers you the opportunity to play the game the way you want it. So you can:
Level endlessly and get acquainted with equipment;
Improve life skills including fishing, hunting and gathering;
Build your own network of workers, creating chains of production to make gold;
Set up your own house;
Build a ship and sail the world;
Jump into PvP and conquer outposts with a guild.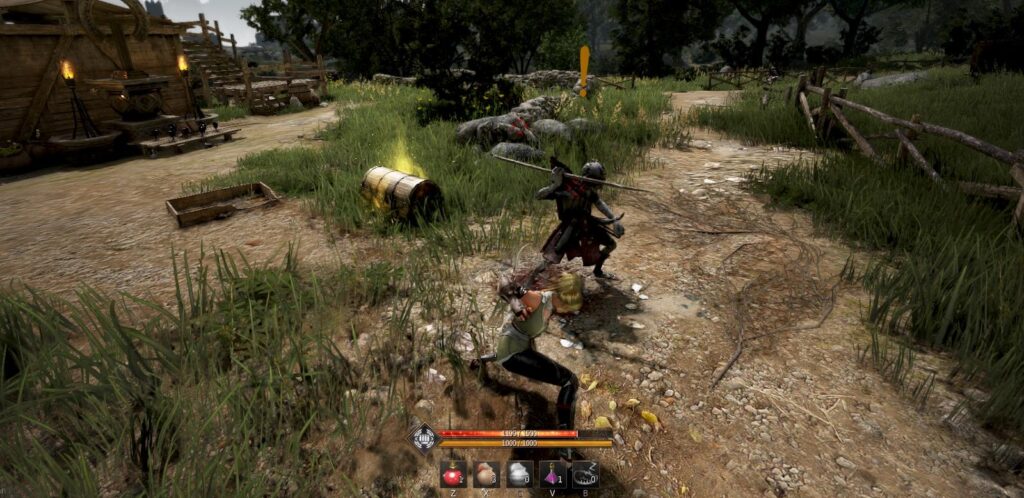 The multitude of classes and the detailed character editor are also highlights of the MMORPG. In the meantime, there are also the so-called season servers, which are particularly suitable for beginners or for leveling new classes.
EVE Online
EVE Online demands a tremendous amount of effort from its players in top clans. You could also say that EVE Online is a spreadsheet simulator since so much is documented. The reward, however, is the unparalleled freedom one has in the game.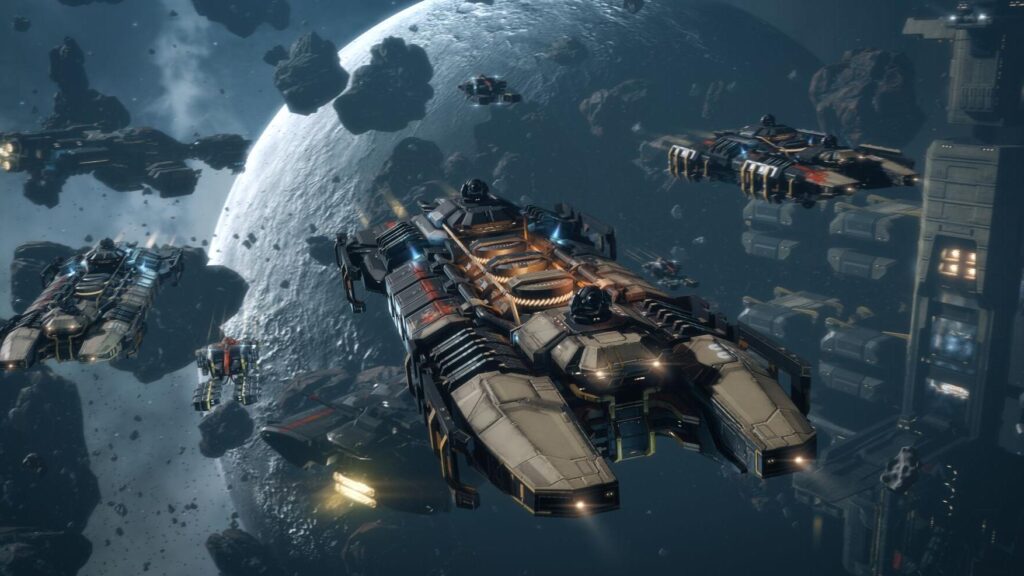 The universe in EVE is divided into two sections: in one, players can fight against each other, in the other they cannot. They also coordinated large-scale attacks on all player alliances in order to change the cosmic balance again.
EVE Online is free to play. So everyone can throw themselves into the spacesuit and see what the stars have in store for them.
Star Citizen
The magical limit of 200 Million dollars has been cracked. Hardly anyone doubted that Chris Roberts and his team would also achieve this goal with Star Citizen. The only question that remains is whether the countless features and modules can result in a functioning, entertaining game in the end.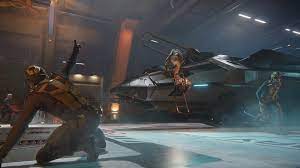 Star Citizen is expected to be a classic shooting game from a first-person perspective, including various modes such as co-op, team deathmatch, or capture & hold. There's also a lot going on in the Arena Commander mode, in which you plunge into space battles alone or with other players.
There will also be the "Squadron 42" story module that functions as a campaign. A trailer for Squadron 42 with its star ensemble is already making the story of Star Citizen really hot. Among others, well-known actors such as Mark Hamill, Gary Oldman, Gillian Anderson, and Mark Strong will be there.
Those who like it more peace-loving, on the other hand, use the opportunity to enter planets in order to interact with other players. Or you can give your all-racers a thorough cleaning in the hangar, visit the quiet place there or test out new weapon systems. And last but not least, there is of course free space, the persistent online world of Star Citizen, in which thousands of other players cavort.