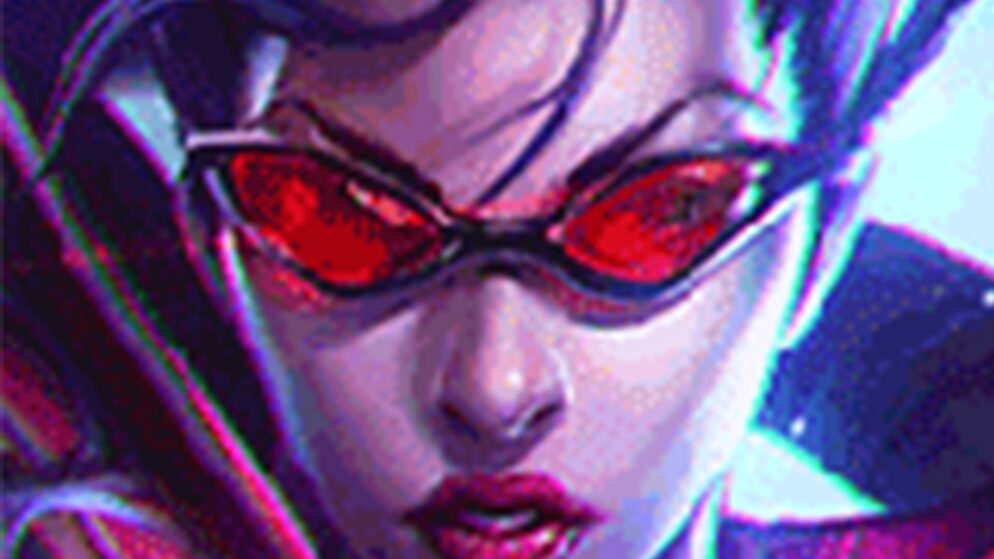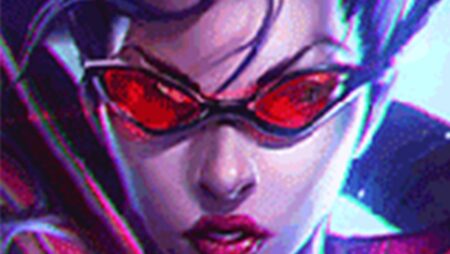 Vayne is an AD carry champion in League of Legends. It has the highest single-target damage per second in the game. Due to its true damage, not even tanks can defend themselves against the ADC and it is also super mobile due to its tumble.
However, just as expected, it has some vulnerabilities: pretty bad early-game, and its AOE damage is terrible. As a matter of fact, Vayne is the only champ in League of Legends who doesn't have a single AOE spell, which makes team fights a little tricky and makes positioning and focus a lot more difficult. Keep reading to find out how to get through the bad Vayne early and turn it into a 1v9 Hyper Carry!
Advantages and Disadvantages of Vayne
The big advantage of Vayne is that its damage scaling is enormous. With just a few items, it deals an incredible amount of damage and can later simply one-shot opponents and split lanes without any problems.
The main drawbacks, however, can be discovered in the early-game, mainly due to the low attack range, and the lack of a proper escape ability, such as with Tristana or Ezreal.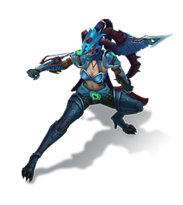 It is only suitable to a limited extent for beginners as it is not exactly easy to play. However, if you manage to compensate for and control the weaknesses of Vayne, you will get an extremely strong ADC.
Vayne's Abilities
With the passive ability, Vayne gains 30 movement speed when moving towards a nearby, visible enemy champion. This running speed triples even if she has her ultimate ability turned on.
Q: With the Q ability, Vayne performs a tumble in the direction of the enemy or tries to avoid an attack. This ability deals additional physical damage within 7 seconds. If the Q is used while the ultimate ability is active, the pike roll also grants invisibility for 1 second. This is ideal for chasing enemies or escaping combat. Back in the day, it was worth maxing the W ability first, but after the new builds, it is better to max the Q first.
W: These mark their target for up to 3 seconds and up to 3 times. This increases the absolute damage of their attacks.
E: With the E ability, called Doom, Vayne fires a bolt that knocks enemies away. If an opponent hits a wall, he receives double the damage and is stunned for 1.5 seconds.
R: The ultimate ability grants additional attack damage. In addition, the passive ability and the Q-ability are strengthened for a short time.

Runes and Item Builds
Runes
When playing with Vayne, there is only one keystone for your runes and that is Press the Attack in the Precision Tree! It is triggered at exactly the same time as the passive on your W. With the bonus damage you have the highest single target damage that you can achieve with Vayne. After that, you can go for Triumph or Overheal.
As a legend, we recommend Alacrity for additional attack speed, which scaled incredibly well on Vayne. With Vayne you are a tank shredder, so you definitely want to take Cut Down with you last to do even more damage to targets with more HP.

Items
When it comes to items, the best one is Mythic on Vayne Immortal Shieldbow. It has all the stats that Vayne needs, the passive gives her even more sustain with the shield to survive for a long time in a team fight and the Mythic Passive gives her even more damage and HP.
Guinsoo's Rageblade is an absolute key item on Vayne, with which she can build up stacks in the fight and become even stronger. Wit's End is not only a good choice if the opponents are very AP-Heavy, but also fits perfectly with Vayne due to its passives and the additional magical damage.
Kraken Slayer is a playable option as well, but currently no longer meta on Vayne (Patch 11.18).
The following items are recommended for Vayne.
Attack speed: "Phantom Dancer", "Statikk's Sting", "Strength of the Trinity";
Attack Damage: "Blade of Infinity", "Blade of the Overthrown King", "Last Breath";
Defense: "Guardian Angel", "Randuin's Omen", "Nimble Scimitar";
Movement Speed: "Berserker's Greaves".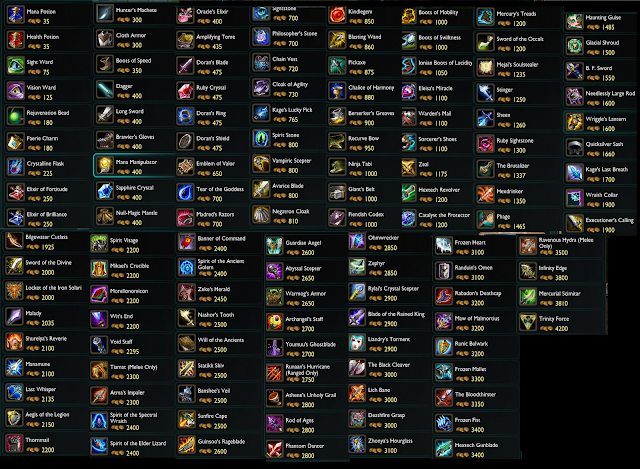 Early-Game
With Vayne you have your weakest phase here! Vayne has a very short range, her damage is rather more than that without the necessary scaling and, as already mentioned, you have no AOE damage. Your goal is to farm as much as you can and to wait for your first items.
Vayne has big problems with a poke in the lane, and champs like Caitlyn shamelessly take advantage of her short range. Therefore, use your Q-Spell mainly for dodging and escaping and never for poking! If you are too far ahead, you no longer have an escape and are easy prey for the enemy.
Vayne's whole power lies in her W. When you fight, always stay with the focus on a champion so that you take full advantage of the stacks and the true damage. That's why Attack Speed ​​is so important because it allows her to proc her W-Passive much more often. Your goal in the early-game is to play the lane evenly because you will be far better in the mid and late-game!

Mid-Game
If you already have Immortal Shieldbow and Guinsoo's Rageblade here, you are already an absolute powerhouse!
While other Carries have to buy Lord Dominik's Regards, Vayne can invest their gold in even more Attack Speed ​​and will still do more damage to 400 Armor Malphite than a Jinx. Use your True Damage, do as many auto-attacks as possible, and try to peel yourself with the stun on the E and your invisibility through the ult.
The only weak point that Vayne has, like every carry in mid and late-game, is that it is a very squishy target. That's why Immortal Shieldbow is so efficient right now and offers you enough sustain to survive a Zed Ult.

Late-Game
This is when Vayne gets even stronger! Sometimes it feels like an auto-attack simulator because that's all you really do. As for the Mid Laner, about 3 cars are enough for the Top Laner it might be 6. You only have to activate your Ultimate and with Q and your Invisibility dodge all Spells that could one-shot you. If no one can get to you and you get some peel, you can just run the opposing team down.
However, positioning is again required here. Just don't allow the opponent to get to you and you can carry the game 1v9 all by yourself. GA is recommended as the last item here because if you should be called, you have the opportunity to eliminate all opponents again. Your goal here is: Make as many auto-attacks as possible, don't let yourself catch, peel yourself, and survive as long as possible!
If you want to play Vayne really well, you need to learn how to kite from opponents. And the most important thing is to take the Hyper Carry to a completely different level!

Good and Bad Matchups
Vayne actually only has bad matchups on her lane. But this is mainly due to their weakness in early and short-range as ADC. Vayne's toughest matchups on Bot Lane are Caitlyn, Jhin, and especially Xayah who can escape any engagement with their ult.
Vayne is good in the late-game against almost any team, provided you get the necessary peel! Above all, tanks like Malphite or Amumu lose their entire tankiness against Vayne, which is why Vayne works very well against tank-heavy team comps.
Vayne in Pro Play
There are some champions who are very rarely picked in pro play, and Vayne is one of those champions. In the last spring split, she was picked only eleven times in the more well-known leagues (without LPL).
The picks are relatively scattered across some players, but she played Gyu-min ' Ohq ' Oh twice on Team Dragon Knight in the NA Challenger Series, making it number one with the most Vayne games in the Spring Split.
It has already been played five times in the Summer Split, three times by Seung-bin ' imp ' Gu, once by Ohq, and once by Victor Etlar ' Reje ' Eriksen in his first week with Team Vitality in the EU LCS. So we should tend to see a few more Vaynes, but this pick will appear just as rarely as it did in the Spring Split.